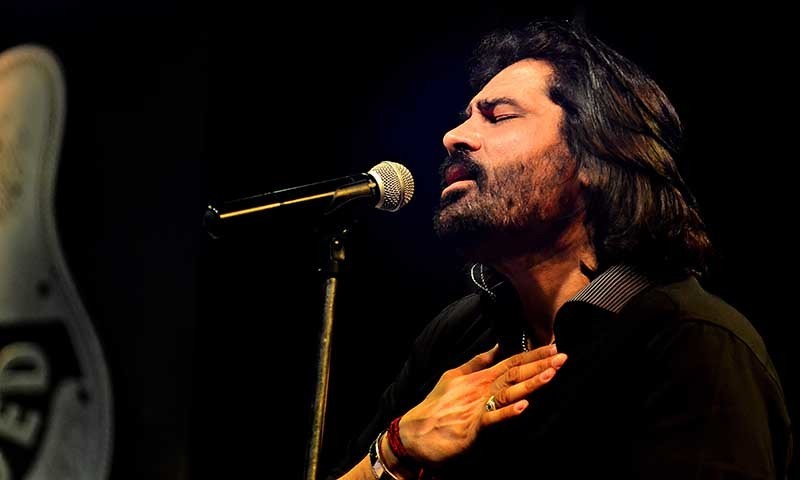 The singer's cringe-worthy attempt at singing (whispering) the anthem stunned the fans into silence

Singer Shafqat Amanat Ali was called to sing the national anthem of Pakistan for the all important Indo-Pak match and unfortunately, it was the most disappointing part of the match. Even more disappointing than the results.
At least we were mentally prepared for the result, but what Shafqat Amanat Ali did to us came as very rude blow. Who would expect a trained singer to lose to an actor (no matter how experienced he is) and that too in an activity that involved singing.
As pretty much whole of Pakistan gathered around their television screens (or any other form of screen) to listen to the national anthem of both the countries because that, in my opinion, sets the tone for the match. And what a tone did Ali set!
Read: Getting Ready for India Vs Pakistan T20 clash
A barely audible, energy-less, and messed up tone. Yes, when he started singing, I thought there was something wrong with the mic and his voice will just boom out any second. That second did not arrive and our anthem died a slow death.
Read: Mahira Khan congratulates women's team on win against India
Ali, not only sang like he was participating in Chinese whisper, but also forgot the lyrics...twice!
And not a second later, we saw Amitabh Bachan, singing 'Jana Gana Mana' with such passion, ease, and confidence that we had no option but to glare accusingly at our otherwise very talented singer.
Read: Shafqat Amanat Ali's rendition of 'Dil Dharakne ka Sabab' is spellbinding
What happened to Shafqat Amanat Ali on this paramount occasion? Only god knows.
Here is what the Twiterrati had to say.