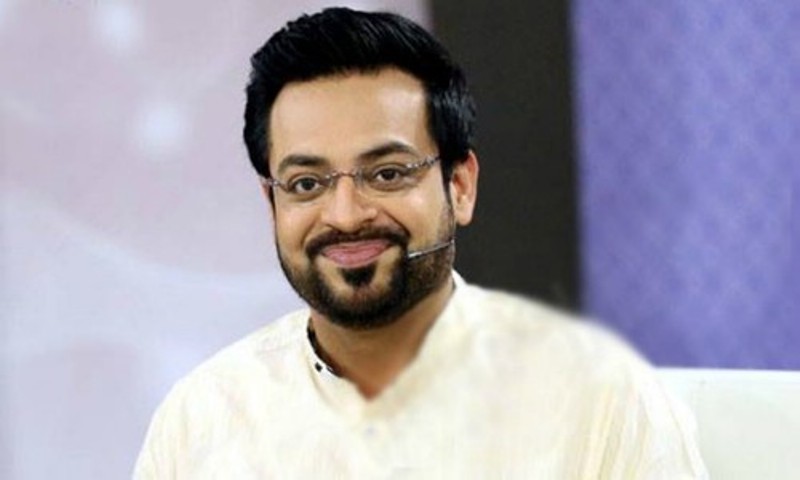 The Ministry of Interior has sent a threat alert to Husain, warning him to stay aware of his surroundings
Former Minister for Religious Affairs Sindh and well renowned TV anchor, Dr. Aamir Liaquat Husain, has been sent a warning by the Ministry of Interior to stay alert as Tehrik e Taliban Pakistan is devising an attack on Husain for his negative comments about maulvis.
Read: Aamir Liaquat has resigned as President of Geo Network
Last night, Husain on his Twitter account tweeted about the death threat and the alert warning given to him by TTP and the Interior Ministry respectively. His tweets mention no details about the date, time, or place in the threat alert sent by the ministry.
Husain has nullified any fear against the threat by TTP and has expressed further negligence regarding the religious fanatics. In one of his tweets, he has stated:
"Allah (swt) and His Prophet (PBUH) are enough for me".
He seems to have no regrets about what he says about the religious extremists and continues to condemn them.
While Husain has maintained a vigilant take on this, millions of his fans are tweeting in support, sending him prayers, and are praising his bravery.
Read: He's back! Aamir Liaquat to replace Madiha Naqvi on Geo Kahani