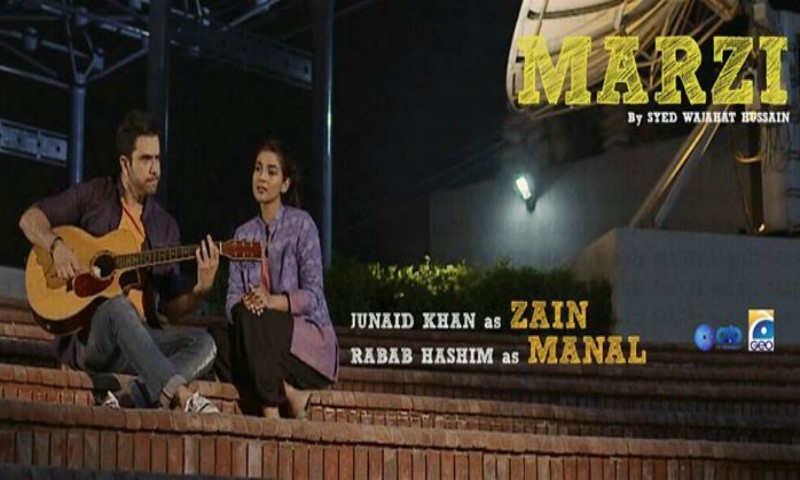 The serial will link six characters as they struggle to achieve what they want in life

Our television screens are flooded with all sorts of content these days, but we hardly find a project that we're compelled to watch. There's either a dusri biwi saga going on, or men are being portrayed as monstrous creatures. One upcoming drama serial, however, seems promising and zara hatt ke.
Syed Wajahat Hussain's upcoming venture, Marzi, has an ensemble cast of Rabab Hashim, Junaid Khan, Jana Malik, Simi Raheal, Babar Ali, Abdullah Ejaz, and Naija Beyg! Written by Ali Moeen, the serial will link six characters as they struggle to achieve what they want in life.
Also Read: 'Ek Thi Misaal' highlights sensitive relationships
Hunting for more details, HIP got in touch with the Aik Thee Misaal and Anaya Aap Ki Hui's actress, Rabab Hashim.
"We are currently shooting for a serial in Lahore called Marzi. It's not your average mainstream drama. It revolves around six very strong characters, and how their will of doing what they want eventually crashes," said Hashim.
Also Read: In conversation with Junaid Khan
Elaborating a bit upon the serial's plot and her character; the young television sensation said,
"It's a love story basically, and as far as my character is concerned, her name is Minal. She is somebody who falls madly in love. And when you become an extremist about something; you go through a lot of other difficulties as well."
Also Read: Geo aspires to reach the 'top' again with structural changes
Being away from home for more than a month can actually be tough, but certainly not when you're having the time of your life. Hashim shares her experience of shooting for Marzi so far:
"This is my first project with Junaid, and it has been amazing working with him and everybody else. I live in Karachi, so I'm travelling for this since February. My character is very different from your stereotypical 'heroine. Minal is very headstrong, hence I'm having fun playing her."
Also Read: Piya Mann Bhaye: Ushna Shah is a brand new brat on television
The serial will air on GEO Entertainment after the serial's shoot wraps up in mid-April. Besides Marzi, Rabab Hashim's Manchali will soon go on air on GEO. Meanwhile, the actress will be busy shooting for two more serials - one of which will see Hashim opposite Ahsan Khan - once she get's done with Marzi.
We wish Hashim and team Marzi all the best, and hope that it manages to live up to our expectations!