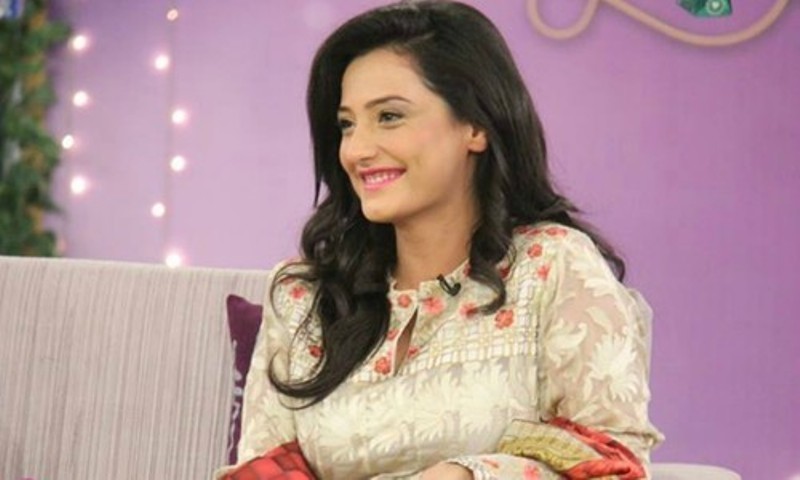 The Mirat-Ul-Uroos and Kadoorat fame model-turned-actress Momal Sheikh, is definitely on the top of the celluloid. Whether it's being in the news (for good things of course), or having a couple of quality projects under her belt all the time, Sheikh is surely leaps ahead of her contemporaries. Wrapping up the shoot for her Bollywood debut, Happy Bhaag Jayegi, the actress is finally back in Karachi.
Also Read: It's Bollywood calling for Momal Sheikh
She will be starring alongside renowned actor Abhay Deol of Oye Lucky! Lucky Oye and Zindagi Na Milegi Dobara, the Cocktail fame Diana Penty, and Ali Fazal of Furious 7 and 3 Idiots fame. Directed by Mudassar Aziz, produced by 'Colour Yellow', and distributed by 'Eros International', the film will be a star studded romantic comedy, which similar to all Aziz films, will be a feel-good extravaganza!
Also Read: Momal Sheikh's Bollywood debut film titled 'Happy Bhaag Jaye Ga'
Speaking to us exclusively, the actress told HIP a bit about her adventures working in a whole new territory:
"My experience with Happy Bhaag Jayegi was great, I haven't done a film here but when compared with dramas, they're totally different. I have been to Baba's (Javed Sheikh) sets here in Pakistan, and it's almost the same. Of course Bollywood has better technology and equipment, since it's a huge platform! They're extremely professional as well, and I think gradually things have started to become better here as well!"
Further elaborating a bit upon her journey of working across the border, here is what Sheikh had to say:
"Everybody in India were real nice to me, taking care of me a bit more (laughs). They're extremely loving and caring. I had a lovely time working with the whole team, from the production crew to my fellow co-stars."
Also Read: In conversation with Javed Sheikh
With all of the anticipation that we have, we hope that the young actress maintains the calibre. And it seems, that Sheikh surely knows how to pick up an intriguing and promising script.
"As far as expectations are concerned, I have done something that is being shown in a respectable way. I play a very simple role, of an Indian girl who comes to Pakistan. It's opposite to Abhay's character, he plays her fiancé. She owns a fashion house and magazine, hence there's nothing here and there. It's a light rom-com, so it's a safe game." said the actress.
Also Read: It's wrap up time for Momal Sheikh's 'Happy Bhaag Jayegi'
But that doesn't restrict the actress to only Bollywood films, she looks forward to working in a local film as well, and encourages all the HIP readers to go out and watch local productions. With her exact words being, "The cinema will always be incomplete without cine-goers". On a farewell note, Sheikh gave us a scoop on what she is up to now:
"I'm looking for a good script now, whether it's television or a film. Whatever will come my way, I hope for the best, but I'd just like to say that I have dreams as well. And I hope I fulfil them soon!"
Also Read: 12 Pak-India actors living the 'border-less' life!
We wish her all the luck for her big B-Town debut, and hope to see more of her on local screens as well!