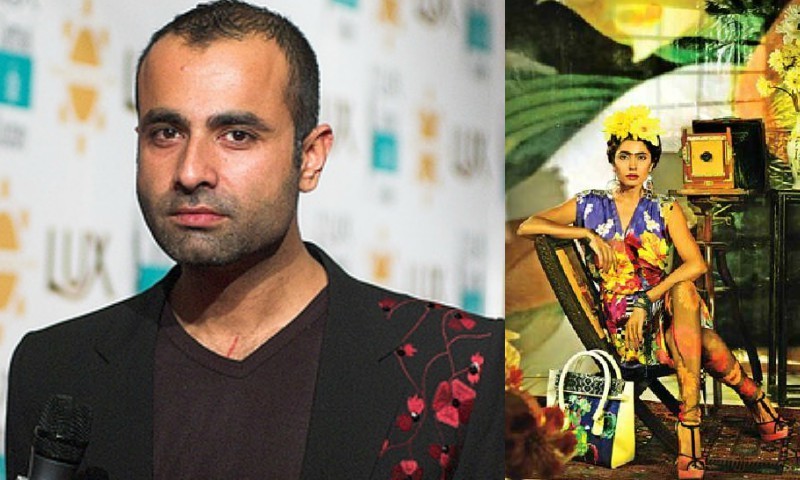 Deepak Perwani's 'Frida Kahlo goes to Kharadar' designs make its second appearance in an international publication!

Thanks to his design aesthetic and Frieda Kahlo, Deepak Perwani has now made it to four international books. The designer was recently featured in an international fashion book titled Frida Kahlo: Fashion As The Art Of Being by Susana Martinez Vidal.
In 2013, Deepak Perwani introduced his collection titled 'Frida Kahlo goes to Kharadar' at Fashion Pakistan Week and got to feature it at the Milan Fashion Week as well. The collection, which was Perwani's ode to Mexico's most famous painter, Frida Kahlo, received much praise and was also selected by Assouline for their coffee table book on Frida Kahlo.
Read: Nomi Ansari, Deepak Perwani, HSY, and more attend IFWD'15
The luxury book publisher (Assouline) has once again selected Perwani's design from his 'Frida Kahlo goes to Kharadar' collection, but this time its for an international fashion book.
Read: Road to FPW: Sneak peek into Deepak Perwani's collection
In addition to the Frieda Kahlo coffee table book and this international fashion book; Perwani's designs have also made it to The Trends Book 2010-2011 and The Embroidery Book and the Atlas of Fashion Designers.
HIP congratulates the designer on his fourth appearance in an international publication.