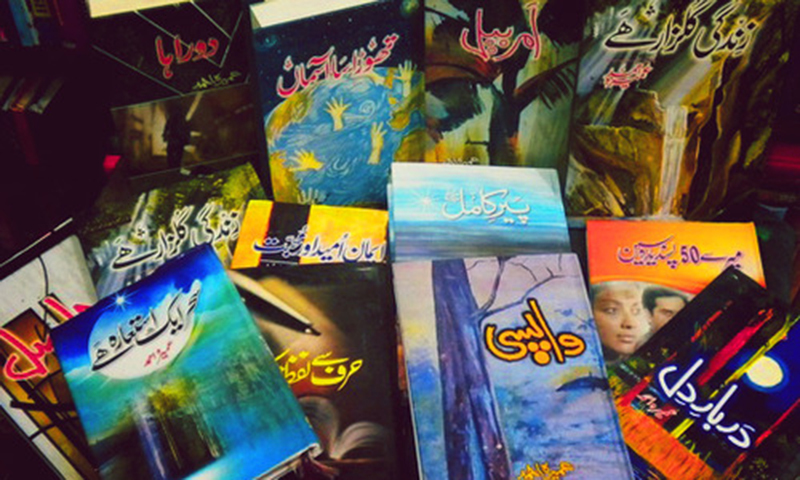 If you thought the 'written word' was dying then we can safely assume that the 'written word in Urdu' was dead 100 of years ago and even its mummy has decided to call it quits.
Maybe it's about time we decided to resurrect Urdu literature and encourage people to read and write in Urdu and convince them that you won't look un-cool reading an Urdu book. Right now, the largest medium, in my opinion, for keeping Urdu writing and reading alive are your monthly digests. These digests however have deteriorated over time.
Read: Stop Infringing Upon Intellectual Property Rights Of Writers: Umera Ahmed
Umera Ahmed, the author of popular novel Peer-e-Kamil and drama serial Zindagi Gulzar Hai (and many more), has decided enough is enough. She has announced an online digital magazine, Alif, primarily to provide a platform to young writers, and encourage youngsters to read books in Urdu.
Umera Ahmed shared when and how she came up with the idea.
It was back in 2013, at the launch of Online bookstore UA Books that Ahmed, with her three partners, decided that they should launch Pakistan's first digital platform. The primary reason is to resurrect the habit of reading Urdu literature, especially in children.
"Our team has grown from four members to a full-fledged team of 30….Why would I want to do all this? I could very happily live as an 'acclaimed writer, sell my books through my online book store, and cash my popularity."
Read: Umera Ahmed provides consultation for upcoming serial 'Khot'
The writer, however, decided to do what the government should have done. The writer of hit serials, like Zindagi Gulzaar Hai, Daam, Sheher-e-Zaat, Wujood-e-Laraib, and many more, decided she had to give back to the society.
"The magazine will act as a bridge between channels, magazines, writers, and publishers. It will feature audio books, e books and online books by creative and commercial writers. We aren't being funded by an NGO and we're not asking for you to fund us. I'd only like you to subscribe to our online magazine," she said.
Ahmed gave four reasons why she's launching the online platform, Alif Kitaab:
Inaugurate digital publishing in Pakistan.

To introduce a digital magazine that not only publishes works of creative and commercial writers, but also educates them.

The purpose is to educate our children culturally and socially by using different techniques like audio, video and animated books.

To gather Pakistani writers on one platform, protect their rights, and make sure that they get the international acknowledgement they deserve.
Read: 5 dramas better than the books they were based on
The well known Urdu writer also acknowledged the efforts of Dot Republic Media.
"I'd like to to thank DRM's CCO Adnan Ahmed Butt and his team who played a huge role in making this dream a reality."
Alif (the magazine itself) will launch in April and a second online magazine, dedicated to children, will launch in June. We're super excited for Ahmed's project and can't wait to subscribe to Pakistan's first online Urdu magazine.