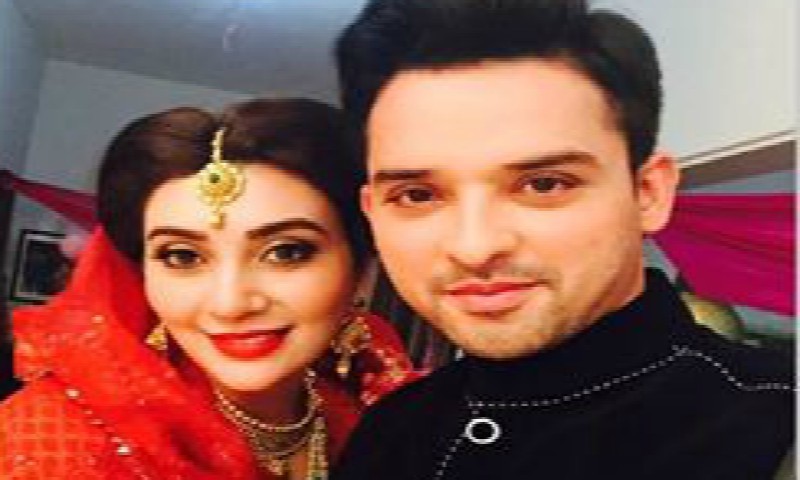 The play will deals with two completely opposite families and their confrontations.

The Main Hoon Shahid Afridi fame young gun, Noman Habib is back with a bang. And that too with none other than the renowned actress, Aisha Khan starring opposite him. Both the actors will be seen in Siraj-Ul-Haq's upcoming serial, Noor-e-Zindagi!
The '7Sky Productions' serial will also star veteran actors, Shakeel and Sajida Saeed, along with Jibran Syed of Chup Raho fame. HIP got in touch with Habib, hunting for details regarding the serial. And as expected, we will get to see, yet, another high-end extravaganza!
Also Read: On the sets of HUMTV's 'Mann Mayal'
Talking about it's main plot outline and what the project will try to portray, Habib stated that,
"The serial basically shows two families of a complete opposite social circle. One being very cultured and refined, whereas the other portraying a naive background. But later on, they both face problems and issues when their children get married. I usually tend to work less, and work with people top notch in their game, be it my debut film or serials, and I can assure you that Noor-e-Zindagi has a very promising story."
Also Read: 10 dramas we loved watching in 2014
The actor further told HIP that the shoot so far has been fun. Shedding some light upon his character and experience, here is what Habib had to say:
"It is being made on a larger than life canvas; the director is taking care of every tiny detail. I worked with him previously in Bunty I Love You and he's brilliant. As far a my character is concerned, I play somebody with a lot of shades, and aspires to be a doctor, his struggle and how he overcomes all the obstacles is being showcased in the project."
Also Read: Inteqam, Main Adhuri, and Riffat Apa Ki Bahuein coming soon on ARY Digital
The cameras are set to stop rolling by the end of April, and will start airing on one of the leading channels of the country early summer. Besides that Habib has just been roped in for a film and another serial, and will be flying to America for the sequel of his acclaimed Indian serial, Perwaz.
We look forward to seeing Habib and Khan together and wish both of them all the luck!