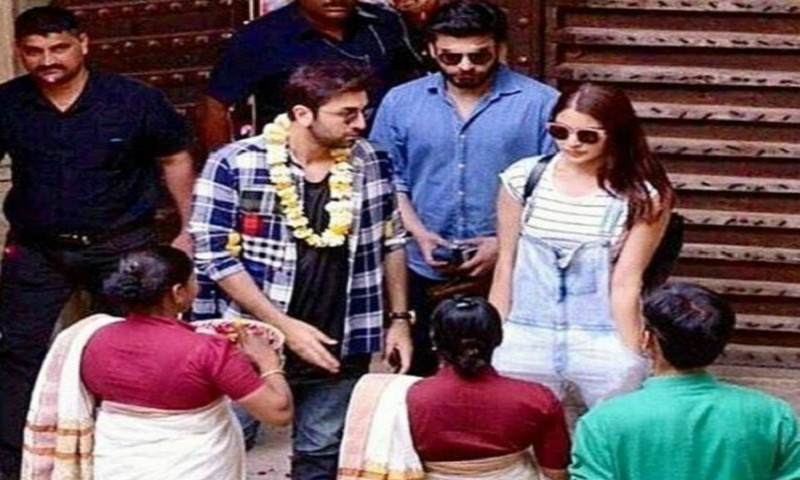 You definitely jump out of your skin when you see the most handsome people on earth in front of you. This is what happened to the girls near the location where Ranbir Kapoor and Fawad Khan were shooting for their up-coming Dharma Productions venture, Ae Dil Hai Mushkil, in which Khan will be seen playing a Dj.
Read: 'Ae Dil Hai Mushkil' slated to release October 2016
The two men were swamped by their fans while shooting in Rajasthan, India and a few girls took pictures with them as the stars posed happily with their fans. On the sets, the actors were busy shooting with Kushal Kapoor, while the director and producer of the movie, Karan Johar was also there.
Fawad Khan is shooting for the movie in Rajasthan these days along with Anushka Sharma and Ranbir Kapoor. The movie is slated to release in Deewali and apart from Khan, Kapoor, and Sharma, it will also feature Aishwarya Rai Bachan and Imran Abbas, along with Kajol making a guest appearance.
Read: Hot Scoop: Aishwarya Rai's first look in 'Ae Dil Hai Mushkil' revealed
Take a look at the pics: