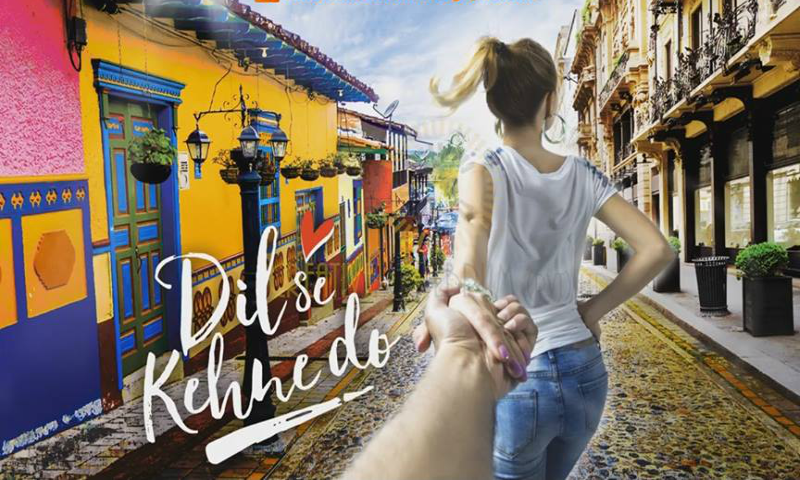 Both the films tend to reflect the culture and society of the nation, yet are like apples and oranges!
Emerging filmmaker, Murtaza Chaudary is coming up with two promising and intriguing films that are set to take the box office and critics by storm.
The director completed a film called Quetta that is set in the city by the same name. He will now start shooting for a film of a completely different genre called Dil Se Kehne Do in May.
Also Read: The official trailer of 'Quetta - A City of Forgotten Dreams'
Speaking to HIP in an exclusive tete-a-tete, Chaudary revealed that Quetta - A City Of Forgotten Dreams will be featured at several film festivals this coming season and will see a theatrical release locally this year as well. Disclosing a bit about what the film would be about, the director stated:
"Quetta is a independent emotional film based on realism. The actors, the dialogues, the way we've shot it, everything is close to the reality of our society. We started two years back, when issue based films were hardly being made. It basically revolves around three children and their dreams." said Chaudhry.
Dil Se Kehne Do on the other hand, is a commercial film that promises to be a blend of everything. Talking about the project and it's mega cast and crew, here is what Chaudary has to say:
"Dil Se Kehne Do is a commercial film, it's being written by an Indian writer named Mauzam Baig, who previously wrote Rockstar's script. We tend to have an exchange of ideas from an industry that's already established. Besides, Baig is a great writer. Music is being done by singers from both sides of the border, and includes some two really big names from India. Actors from Pakistan, Turkey, and the UK have been roped in. So it's an effort which will reflect the best of all the angles in our society."
Also Read: HIP Picks: 7 Pakistani films that should not be missed this year!
The film will not only feature two international artists from Britain and Turkey, but will also see the likes seasoned artists and current stars. Further telling HIP, Chaudhry disclosed that the lead pair will be well-known and skilled actors.
Having an international team backing him, Chaudary is set to execute the film in the best possible manner. Set to go on floors next month, we wish the gifted filmmaker all the luck and look forward to seeing both these brilliant films!