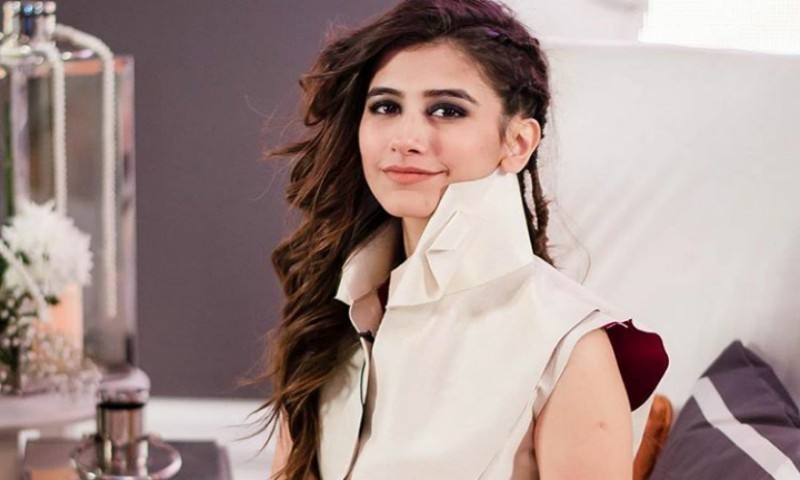 The light-hearted family oriented rom-com will revolve around Shahroz's character.

HIP recently broke the news of TV sensations, Syra Shahroz, Zhalay Sarhadi, and Mansha Pasha working in an upcoming film together. Directed by Omer Adil (who has previously directed commercials and documentaries), the film is all set to begin filming this season!
Also Read: Zhalay Sarhadi, Mansha Pasha and Syra Shahroze all set for the big screen
In a conversation with HIP, the young gun, Syra Shahroz revealed that even though the film has an ensemble cast, she didn't hesitate in signing the project. She believes that there was a 'connection' of sorts when she read the script, due to which she'll finally be making a big screen debut (after a memorable cameo appearance in Ho Mann Jahaan).
"It's basically a family oriented love story, with family values, friends, and a love interest. I had been getting offers previously as well, but somehow or the other, the character wouldn't click. Whereas, this film is covering all the aspects that will connect with the viewers. I play the role of a young doctor called Resham, who's going back home and her friends decide to take a trip, so it's a very interesting project." Shahroz stated.
Also Read: Jawad Bashir's next film will be a rom-com with an ensemble cast
She further disclosed that the film will revolve around the role that she plays. That being one of the reasons behind Shahroz taking up the project, she also spoke about how the film was finalised and what schedule the team will be following.
"I have been speaking to the makers for a long time now, but things have finally materialized only recently. The film will go on floors towards the end of this month and the filming will go on for about two months in a row. Then there's the post-production stage. They have planned for a 2017 release." she added.
Also Read: #Comeback: Syra Shehroz ready for a drama!
The movie will also feature debutantes (theatre artists), Usman and Faris Khalid. Earlier speaking to HIP, Zhalay Sarhadi revealed that the synopsis will link four couples together. The family oriented rom-com will be completely shot within Pakistan, including a shooting spell featuring the majestic landscapes of Hunza. We look forward to seeing another light hearted extravaganza from Pakistani cinema, and wish the director and the cast of the film, the best of luck!