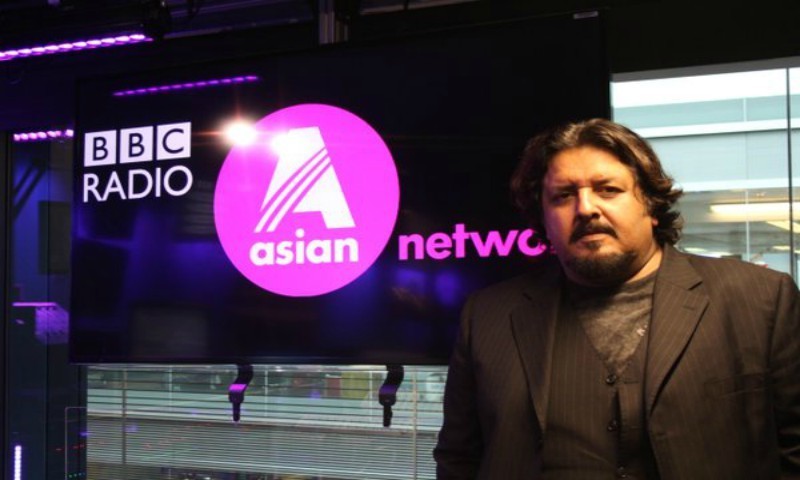 Azad features Sanam Saeed, Salman Shahid & Rehan Sheikh in lead roles while Angeline Malik and Imran Abbas play cameos

Rehan Sheikh is a name that doesn't need much introduction. He is known for his super intense and amazing projects like Sadqay Tumharay, Jugnoo, and Laa. Sheikh has been serving the entertainment industry for a decade or two now.
Read: 'Udaari's' teaser doesn't hint towards its sensitive topic
Recently, HIP got in touch with Rehan Sheikh on the sets of his latest comedy flick Chupan Chupai (which is under production). We got a chance to ask him about Azad, which is again a comedy-drama film filled with ironic moments. The multi-talented actor is ready to show his talent behind the camera and is ready to blow you away!
"My upcoming film Azad has been written and directed by me and we are planning to release it sometime this year. Right now it's in its last phase. I have co-produced it with Hassan Naim," the actor told HIP.
Azad is the story of exploring the freedom of an individual. It reveals how one is not free from his or her past and many other things.
Revealing the cast of the film, Sheikh told us that Azad's cast includes Sanam Saeed, Salman Shahid, Nimra Bucha, Rehan Sheikh himself, and a few new faces. The movie also features actors like Angeline Malik and Imran Abbas in cameo roles.
The film's music has been composed by Taimoor Mirza while the background score is given by Abbas Ali Khan.
Read: Comedy means no common sense in 'Jugnoo'
Rehan Sheikh is not new to the world of direction; he has previously worked on Mohabat Ki Pehli Kahani, which was showcased at the 'Kara Film Festival' in 2003. Apart from this, Sheikh has been part of various theater performances where he tried his hand at writing, storytelling, and casting. These things are now helping him in his direction.
HIP wishes Rehan Sheikh all the best for Azad and his other future endeavors.