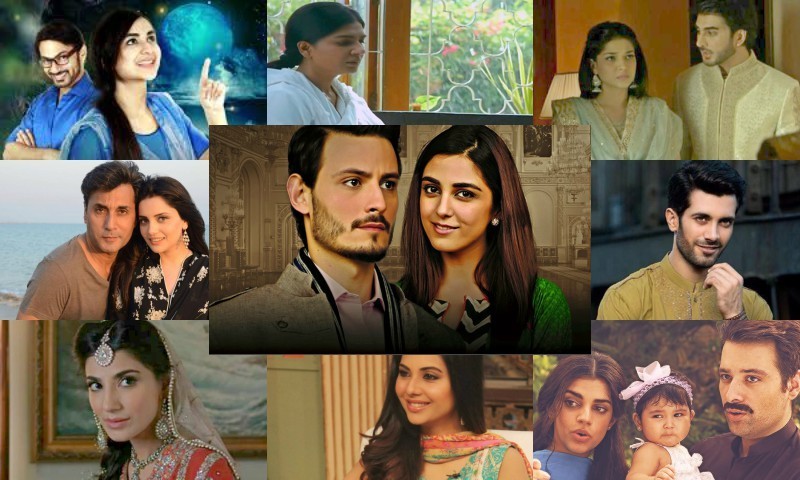 The awards will be held in Karachi on April 23rd and the voting lines are open till April 18, 2016.

The fourth edition of Hum Awards will take place on April 23rd in Karachi and it was about time that the nominees for Viewers' Choice category were announced.
Read: Fourth HUM Awards will take place in Karachi next month
The viewers' choice awards include six categories - Best Actor (Female), Best Actor (Male), Best Model (Male), Best Model (Female), Best Drama Serial, and Best On screen Couple. While we have a fair idea of which drama serial (I'm looking at you Diyar-e-Dil) will be ruling the award ceremony this year, it's imperative to have a look at the competition.
Here are the nominees.
Best Actor (Male)
This category includes Imran Abbas for Alvida, Osman Khalid Butt for Diyar-e-Dil, Adnan Siddiqui for Karb, Faysal Qureshi for Mol, and Mikal Zulfiqar for Diyar-e-Dil. While all these dapper men enjoy mass popularity and gave absolutely brilliant performances in their respective drama serials; Butt's portrayal of Wali floored many females out there and Pakistan's population is predominantly female, so there you go do the math!
But you cannot ignore the power of Haadi's character in Alvida.
Best Actor Female
We're spoiled for choice in the Best actor Female category with names like Maya Ali for Diyar-e-Dil, Iffat Omer for Muhabbat Aag Si, Sanam Jung for Alvida, Saba Qamar for Sangat, Yumna Zaidi for Jugnoo, and Naveen Waqar for Mol. While Maya Ali aka Faraa from Diyar-e-Dil looks like the obvious choice; I feel Sanam Jung's character (Hayaa) was more appealing as compared to Faara.
In my opinion, Maya Ali's role involved unnerving amounts of crying sprees which was, well, unnerving. Then again, Maya Ali is 'the girl' these days so she might (read definitely) bag the award.
Read: All that happened at 3rd Hum Awards
Best Drama Serial
Again, a tough list awaits us. Well, not really, Diyar-e-Dil is the clear winner with the stellar cast, beautiful locations, perfect direction, and yes an absolutely amazing OST, but again Alvida is close behind.
Although Sangat promised to shift paradigms, and it did so, but in totally wrong direction so audience might not vote for it. As for the rest (Jugnoo, Mohabbat Aag Si, and, Mol); they didn't resonate with the audience as much as Alvida and Diyar-e-Dil did.
Best On Screen Couple
There is so much chemistry in this category, it is almost physical.
There are three couples in here; Imran Abbas and Sanam Jung for Alvida, Faysal Qureshi and Naveen Waqar for Mol, and Osman Khalid Butt and Maya Ali for Diyar-e-Dil. The last couple brings an instant grin on our face, doesn't it?
Best Model Male
It is a category full of handsome men, with chiseled jaws, and enviable bodies. The nominees include Hasnain Lehri, Shahzad Noor, Omer Shehzad, Jahan e Khalid, and Tabish Oza . Since, Shehzad Noor got the award last year, I hope someone else wins this year.
Best Model Female
The models chosen for this category are Sadaf Kanwal, Sunita Marshal, Amna Baber, Fauzia Aman, and Nooray Bhatti. They're all gorgeous in their own way and really know how to rule the runway, soit will be really hard for viewers to decide whom to vote for.
---
And these, ladies and gents, were the nominees for fourth Hum Awards. I am glad that HUM Network decided to be more choosy this year round and resisted the urge to include each and every drama serial and character in the nominees.
There are other categories as well like the Best Director, Writer, and the critics' awards, but those will be handled by the jury members. If you're an enthusiastic little soul then pick up your phones (SMS the code on 8881 or call on 447130) or log on to your laptops and vote away, but the voting lines are open only till April 18.