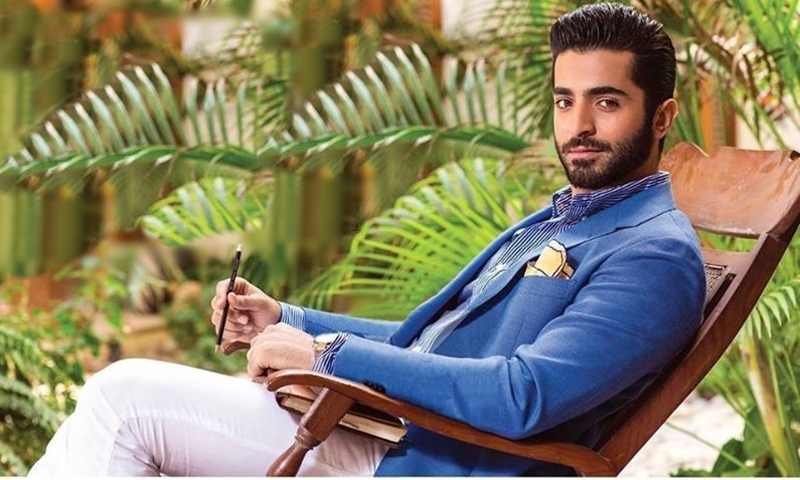 After playing a middle-class aspiring musician rebel (to perfection, if I may add) in the critically and commercially acclaimed Ho Mann Jahaan, Sheheryar Munawar has (finally) officially signed his second film. And interestingly enough, the film will be a genre completely different from the actor's romantic-musical debut movie!
With plans to diversify himself, the actor worked behind the camera, directing a few TVCs and co-producing HMJ, and adding yet another feather to his cap, Munawar now plans to prove his mettle on a larger scale!
Also Read: 'Ho Mann Jahaan' review: Perfection in cinema
Titled Project Ghazi, Munawar recently posted a picture of its script on Instagram, which, because of obvious reasons, made us incredibly curious. Getting in touch with the heartthrob on what all this mystery project is about, Sheheryar Munawar gives HIP an inside scoop to what's cooking!
"Though I'm not allowed to speak about the project or my character, but I play the protagonist in Project Ghazi. It's basically an action film, and is about to go on floors in a few days." Munawar stated.
Also Read: Sheheryar Munawar Siddiqui, the new Ambassador of Huawei Pakistan
After hearing the word 'action', I'm sure you (and I) definitely had a grin on our faces. Will this young actor be seen fighting Talibaan? (That's what a typical Pakistani thriller film would revolve around) Or will we see him playing an uber cool Pakistani James Bond? Well unfortunately, Munawar chooses to keep his lips sealed, leaving us hanging with anticipation.
According to Munawar, the official announcement will be made with a formal launch of the project. Until than, we hope that the film is something out of the ordinary and doesn't end up being another Kambakht in the artist's career.
Also Read: In conversation with Sheheryar Munawar on 'Ho Mann Jahaan'
HIP wishes the actor all the best, and hopes that we get to see yet another stellar performance on the big screen!