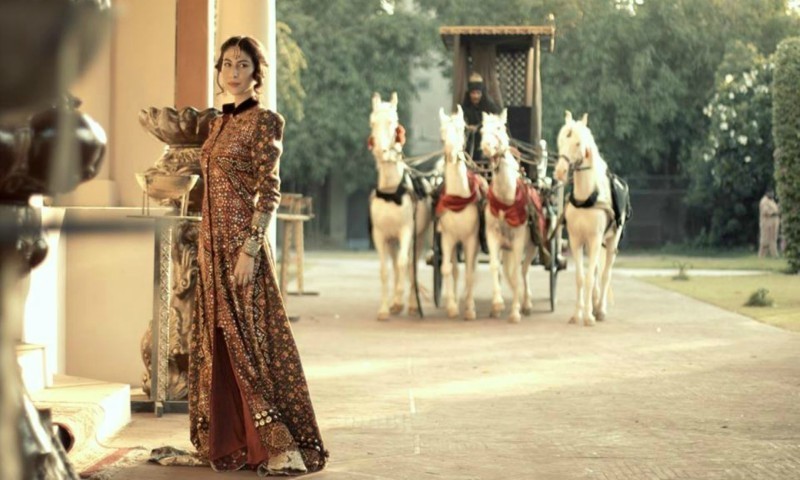 Check out the list of Mor Mahal's numbers on Soundcloud, which contains five amazing tracks to leave you in splits
The recent buzz related to the upcoming drama serial Mor Mahal, was its release date that appeared to be 24th April, 2016. Geo TV on its twitter account posted about another exciting news for all the Mor Mahal fans. The news is related to the drama's whole music album that is available on Soundcloud now.
Read: 'Mor Mahal' gets a release date!
Geo TV presents Mor Mahal, a Sarmad Sultan Khoosat's directorial venture which is produced by Babar Javed and written by Sarmad Sehbai. Mor Mahal is one of the biggest projects of Asia which has larger than life sets and characters. Its extravagant feel and environment demands for bravura musical sequences and situations. This is the reason why the makers have come up with a number of sound tracks that have been incorporated in Mor Mahal's script.
Geo TV on its twitter account currently tweeted that Mor Mahal's sound tracks are available on Soundcloud. They have announced that all the songs have been released for the people who can easily have an access to the numbers to enrich their souls.
The list contains five amazing tracks that includes:
Sazeena
Madh Bharay Nain
Tum Chaho Ya Na Chaho
Ayo Re Ayo Re Raj Dularo
Rajkumar Ayo Ayo
Read: 'Mor Mahal' maintains its extravaganza feel in the teasers!
After listening to each song or instrumental, you will find that all the tracks have pure, classical and melodious touch. The music is serene and mellifluous while the singers have also done a great job. We all are anxious to experience Mor Mahal's epic story-line and performances by the entire cast, who have all geared up to create history through this serial.