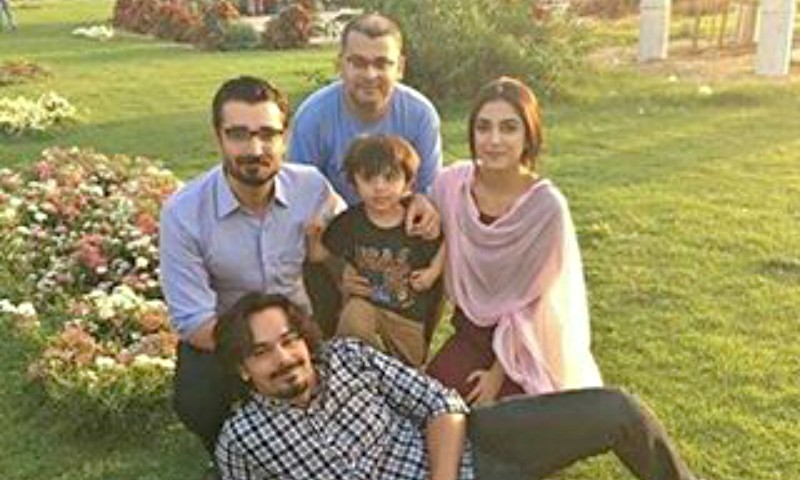 Twiterrati compare recent 'proceedings' of 'Mann Mayal' to Shoaib Akhtar's fastest delivery and 4G LTE

"I wish Mikaail dies ASAP so Mannu can go back to Sakahuddin!"
"What's the story exactly?"
"How come Manuu went from being a total carefree, bold, soul to an ultimate bechari bore?"
"Salahuddin brought it all upon himself..and well on Mannu too; just because he couldn't digest the fact that the love of his life came (literally) knocking on his door."
These are a few responses that I've heard regarding the popular HUM TV drama serial Mann Mayal. But who cares if the audience is going crazy trying to find a meaning behind all the insane proceedings. Because, hello! The TRPs are sky-high and even people who're annoyed by it, watch it; otherwise how will they be able to rant about the much talked about show.
Read: Episode 3 of 'Mann Mayal' was completely owned by Maya Ali!
The point, hence, stands proven after the current episode of Hamza Ali Abbasi and Maya Ali starrer when the whole nation (at least the percentage that has access to Twitter) went berserk after witnessing two back-to-back leaps in Mann Mayal.
Mannu went from being a forlorn newly wed to a mother of two within a short span of an ad break. As most of the drama-watching population went 'Hain!'; quite a few took to Twitter to express their amazement at the world's 'fastest deliveries'.
Some people out there went on to compare 'it' with our 'flamboyant' cricketers, Shahid Afridi and Shoaib Akhtar.
While others assessed the situation with the keen eye of tech-enthusiasts.
Read: Relax! Mannu and Sallu may not live happily ever after with 'the kid'
Others failed to find humour in the situation and were rather perplexed by the sudden turn of events or shall I say advent of children.
Editor, Instep, Aamna Isani voiced what many of us were thinking. What happened to Mannu's go-getter attitude and bold as brass personality?
Apart from the curious case of Mannu's two pregnancies; there's the issue of Sallu managing to get hold of a humongous plot in one of the poshest areas just because he was nice to an old man.
In the end, Haseeb Hassan was spot on when he told us to expect major twists and turns in coming episodes.