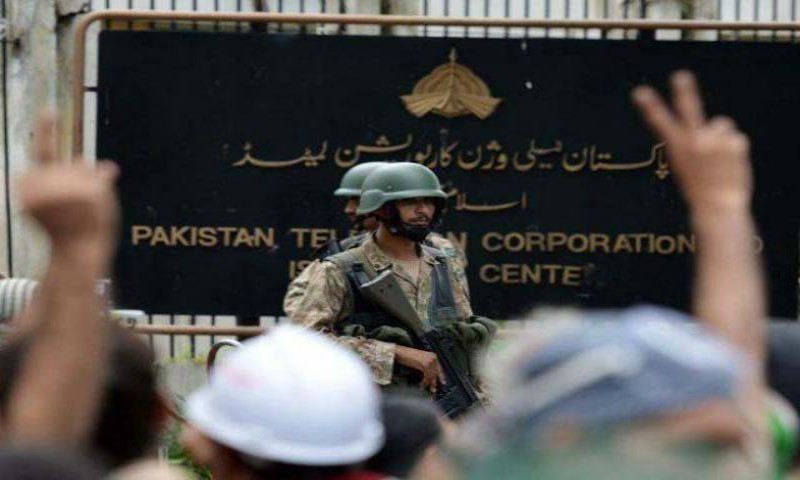 As we speak, PTV is facing a loss of Rs 1 billion and spends around 70% of its budget on human resource
Ever since Pakistan Muslim League- Nawaz (PML-N) has come into power, Pakistan's national television channel, PTV, has reportedly experienced a loss of Rs. 1 billion.
According to the documents submitted to The Express Tribune, the channel is facing a loss of Rs. 1.2 billion since 2013.
Read: TCS partners with PTV News for one of its kind morning show
The national broadcaster underwent great losses in fiscal year 2013-14. The situation went from bad to worst in 2014-15. In 2013-14, the company faced a loss of Rs. 733 million and in 2014-15, of Rs. 396 million. If we go through the records of 2011-12, the channel gained profit of up to Rs. 219 million. The combined earning of 2011-12 and 2012-13 was Rs. 147 million and Rs.137 respectively.
Information and Broadcasting Division Secretary, Imran Gardezi expressed his disappointment regarding the loss. Gardezi, in a standing committee meeting, revealed that the organization spends 70 % of its budget on human resource and only 30% on programming.
Around 5,000 staff members have been hired to run the channel and even then PTV has to buy programs from private channels.
Read: PTV to launch a new sports channel in February
Gardezi feels that if proper action is not taken, then there is a possibility that the amount spent on the human resource will reach 100 % which is not favorable, given the current financial position of PTV.