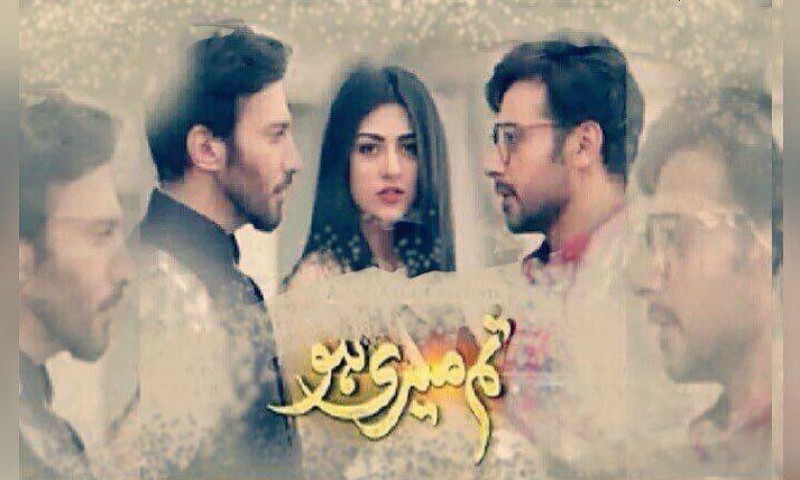 "Tum Meri Ho is a tale with full of surprises , emotions , romance and suspense," says the producer Aijaz Aslam
Aijaz Aslam after Anabia is all set for another venture, Tum Meri Ho, which is going to go air from 3rd May, 2016 on ARY Digital. Directed by Najaf Bilgrami and written by Samina Ejaz; Tum Meri Ho's cast includes Aijaz Aslam, Faysal Qureshi and Sarah Khan in the lead roles.
Read: Ajjaz Aslam and Faysal Quraishi come together for 'Tum Meri Ho'
Tum Meri Ho is a special serial since we are going to see the two friends back together in the lead roles as brothers. HIP got in touch with Aslam and Qureshi to know about their roles and the drama as a whole.
When Aijaz Aslam was asked about the storyline of Tum Meri Ho, he said:
"The story is about two brothers Zayan ( Faysal Qureshi) and Mustafa (played by me). Zayan has a behavioral disorder, who always thinks that Mustafa is given priority in everything and he is neglected. However, that's his point of view only."
He further stated:
"The story gets intense and revengeful when a girl (Sarah Khan) comes in between the two brothers, and the whole family becomes the victim of consequences. Tum Meri Ho is a tale with full of surprises , emotions , romance and suspense."
When we asked him how was the experience of working with his bestie after so long, Aslam exclaimed:
"It is always a great experience for both of us and I believe that it's a delight for the viewers as well to watch us together."
We asked Faysal Qureshi about his take on his role and Tum Meri Ho as a drama, and this is what he had to say:
"My character in Tum Meri Ho is quite critical. This guy Zayan [may come across as] a semi-psychopath, but actually he is madly in love. He can cross all limits to win his love. There is a good side and a bad side to Zayan's character, which means there a lot of grey area to persona."
Reiterating what Aslam told us earlier, Qureshi further revealed:
"It's a story of two brothers who face a number of misunderstandings between them. It's also a love triangle in which it is shown how the younger brother backstabs his own brother. The story later on unveils other difficulties and hurdles in the path of the love story - which Tum Meri Ho is basically all about."
Read: Faysal Qureshi, Aijaaz Aslam, and Naveed Raza pay tribute to APS massacre
On a lighter note, when Faysal Qureshi was asked to share his experience of working with Aslam, he said:
"If I have to tell you how do we feel about working with each other, then let's say that for us, it was a 'paid vacation'."
Blockquote