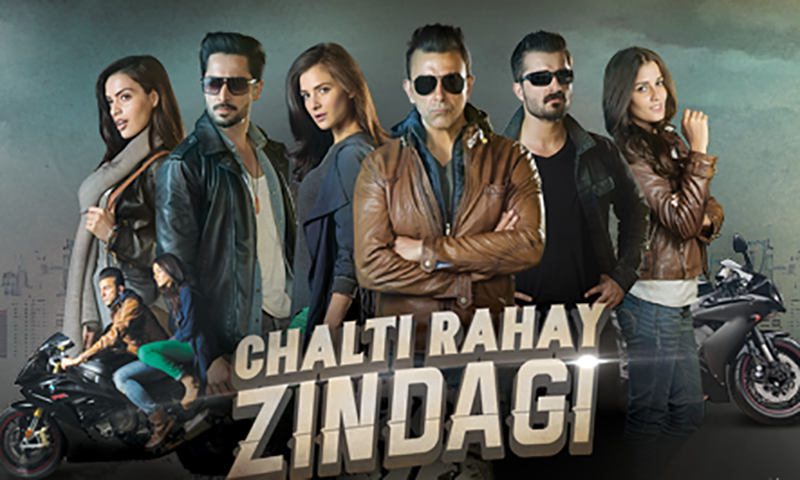 The answer to this question is: Hamza Ali Abbasi, Danish Taimoor, Ali Zafar, and Shaan Shahid. The product lurks in the background somewhere as the three studs ( and the fourth one there in spirit) totally slay the over two-minute advertisement.
The message of the TVC, for me, was "if you're a boy, then good for you because your life is destined to be amazing and fun, but if you're a girl then god have mercy on you. You can only stand there cheering on the boys or just look at them appreciatively [and they can always reciprocate the latter]."
Oh, and I almost forgot, bikes and, hence, Servis tyres, play an integral role in the boys' journey (literally and figuratively). First have a look at the TVC and then we'll discuss the ad in detail.
I hope you see what's happened here. The first thing that your mind registers is the three good looking and popular men - Abbasi, Taimoor, and Shahid. Soon after, you realize that an equally good looking person is lending the background vocals, so you dedicate few moments to Ali Zafar. Then you notice the girls an dhow they'e been used as accessory. And finally, you register that "Oh, this ad is about Servis tyres!".
The brand team has done a good job in bringing together stars who have huge fan following and they'll leverage their popularity to the brand. Also, the presence of stars created hype even before the TVC was released.
Read: Hamza Ali Abbasi, Shaan, and Danish Taimoor all set for a project!
But as is the case more often than not, if you gather too many famous people and your ad's story line isn't strong, then the brand ambassadors/models end up taking over the brand and that, my friend, isn't exactly a marketing success.
The case of two taglines?
The tagline "Chalti Rahe Zindagi" is good enough as it connects Servis Tyres with life, but then where did Shaan Shahid's dialogue, "Grip Servis jaisi, tou fikar kaisi?" come from? Wasn't that the old tagline?
Read: Message in Servis' latest TVC is boring but the TVC itself isn't
Verdict
Yes, more people will talk about Servis tyres now then they ever did in the past, but will it be a positive word of mouth or negative? That is the question, brand managers need to answer before approving the ad copy or rather the campaign idea as I don't see any copy here.