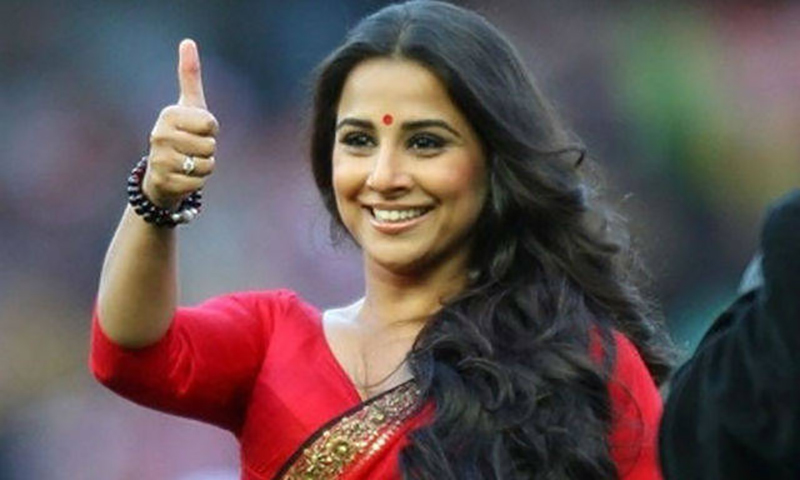 Her current favourites are 'Kankar', 'Mere Harjai', and 'Ek Mohabbat Kay Baad'.

Indian actress, Vidya Balan, tweeted about Pakistani dramas, saying, "So nice to see good quality television." And I felt like giving a very pompous reply, "You're welcome Vidya darling, you're welcome. We know we're awesome!" But I calmed my nerves and proceeded to read her tweets and grin from ear to ear.
She dedicated a number of tweets to praise Pakistani dramas and it was a huge compliment coming from an actress who herself is amazingly talented.
But then she got the shock of her life, but we aren't complaining. Re-runs or not, Pakistani dramas are indeed doing well in India.
Indian channel, Zee Zindagi, has really introduced a new face of Pakistan to the Indian audience. A face where women aren't weepy (case in point Kankar, Aun Zara, Zindagi Gulzar Hai, Daam, etc.) and men aren't always right. In fact, our dramas, almost always show men as masochistic idiots and while most serials may glorify this trait, the good ones ensure that he's reprimanded for it.
Read: Mehreen Jabbar's 'Lala Begum' is part of Zee TV's 'unity project'
And that is probably what Vidya Balan loved in our shows. And of course, our very realistic acting. And our real homes compared to their middle class havelis. And good direction. And yes, how can I forget, we have actual dialogues (in most cases). Also, our Urdu has become the talk-of-many-towns-in-India. And the list goes on (before it abruptly stops).
Read: Fawad Khan is passé, Pakistani stories win Indians' hearts
While we may find our drama serials redundant; for the Indian audiences, they continue to be refreshing. A welcome break from their gaudy-jewelry-infested, repetitive soaps. Also, Zee Zindagi has carefully chosen to air drama serials that have power-packed scripts, performances, and direction. There are a few soap-like Pakistani dramas serials running on the Indian channel, but no one's praising those.
Read: Zee Zindagi served legal notice for 'pro-Pakistan' Dastaan
Fawad Khan explained the reason behind our drama serials' success in India very precisely, when during an interview, he said, "Aap drama nahi banatay, aap soaps banatay hain. Hum drama serials banatay hain. There is a difference."
Indeed there is and I hope we continue to maintain that difference with poise.