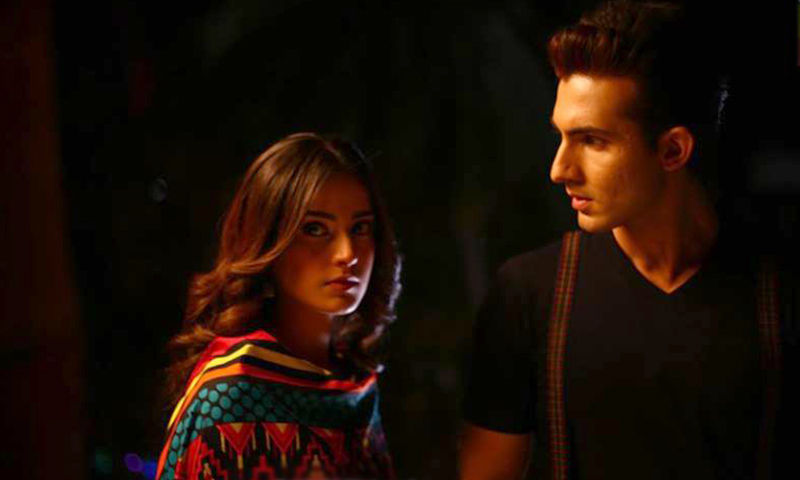 "Khabar-e-tahayyur-e-ishq sun, na junoon raha na pari rahi. Na tou tu raha na tou mein raha, jo rahi so be-khabari rahi"
If you haven't yet caught up with Deewana the I suggest you go through its promos right about now. Directed by Ahson Talish and written by Adeel Razzaq; Deewana looks promising, especially because one can't tell what exactly is it all about, even after watching all the teasers and OST, and that's a pretty rare trait in dramas.
Popular qawwali singers, Farid Ayaz and Abu Muhammad, have sung the popular poetry by Siraj Aurangabadi; and have managed to create the haunted atmosphere which Talish probably wanted to create for Deewana.
Just listen to the lyrics will you.
"Khabar-e-tahayyur-e-ishq sunn, na junoon raha na pari rahi

Na tou tu raha na tou mein raha, jo rahi so be-khabari rahi

Shah-e-bekhudi ne ataa kia, mujhay ab libas-e-barahanagi

Na khirad ki bakhiyagari rahi, na junoon ki pardadari rahi

Chali simt-e-ghaib se aik hava, ke chaman zahoor ka jal gaya

Magar aik shakh-e-nihal-e-gham, jise dil kahe so hari rahi...."
Read: Shehroz Sabzwari's upcoming serial 'Deewana' looks promising
The serial's cast includes Waseem Abbas, Saba Pervaiz, Tariq Jameel, Hina Bayat, Shehroz Sabzwari, Iqra Aziz, Junaid Akhtar, and others.
Mehru (Iqra Aziz) is spotted running madly (like a deewani) on the dark streets despite heavy downpour. She is probably looking for her soulmate who had apparently promised her that he'd never leave her, but he does. Enters Falak (Shahroz Sabzwari), who very heroically saves Mehru from crashing to the road. A very filmi scene, but interesting nonetheless.
Apart form the lead pair, there is Saba Hameed with her flawless performance. I didn't understand the turban scene though, but the that's the hook. I'll watch the serial to know the story behind the 'turban' and I think you should too.