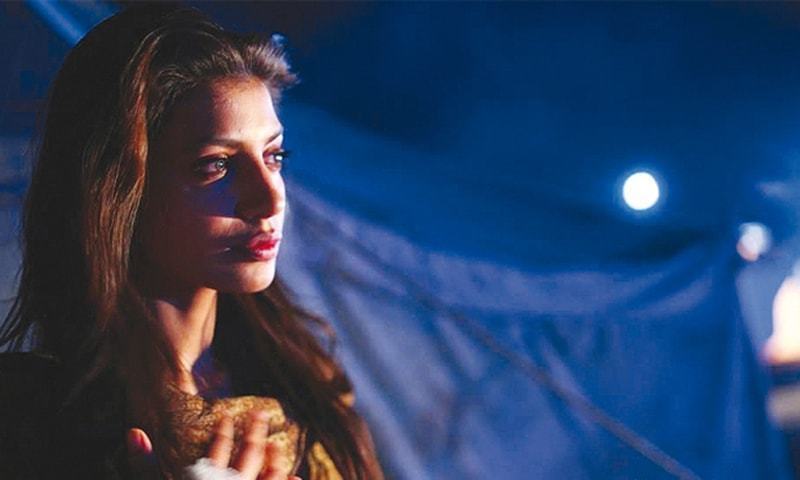 While some exhibitors blame the competition - Indian films like Fan and Baaghi; others think it lacks "entertainment"

Farooq Mengal's film Hijrat was in the pipeline for almost a year (if not more) before finally releasing on April 22. Unfortunately, the delay only hurt the film as the audiences got used to seeing entertaining films like Jawani Phir nhai Aani, serious cinema like Manto, and commercial feature films with little bit of everything like Ho Mann Jahaan, and, Bachaana.
The film has garnered under Rs 5 million till now, according to Box Office detail's Ali Zain. This is the lowest ever weekend (week) collection for any Pakistan film since the said revival. Humaima Malick and Sikander Rizvi starrer, Dekh Magar Pyar Se, also struggled against Independence Day releases like Shah, Brothers, and Moor, but it still went on to collect Rs 8 million on its opening weekend reportedly.
Read: "Hijrat is literally like a baby to me," says Farouq Mengal
Hijrat is based on the struggle of people living in refugee camps in Pakistan and while it is essentially a love story, it can be classified as serious cinema. Single cinema owners cited this as the reason the film failed to attract masses.
Read: HIP Review: 'Hijrat' is so bad that it's horrid
Farrukh Rauf, director of Capri Cinemas, told The Express Tribune, that the masses are looking for films that are high on entertainment factor and revealed that while Hijrat struggled to achieve even 20% occupancy, Indian film, Baaghi, was doing pretty well.
Other exhibitors, such as Super Cinemas' General Manager, Khorem Gultasab, said the competition had little to do with Hijrat's numbers.
"Maalik was also screening at the same time [when Fan was running in cinemas] and that movie managed to outpace Shah Rukh Khan's Fan in terms of occupancy at our cinemas during the weekdays," he said.
Read: Farouq Mengal's 'Hijrat' to release on 22nd April, 2016
Ho Mann Jahaan is at the top when it comes to opening businesses for Pakistani films this year, as it earned Rs 32.5 million in two days, Bachaana earned around Rs 20 million in three days, while Maalik garnered Rs 14.3 million in three days.