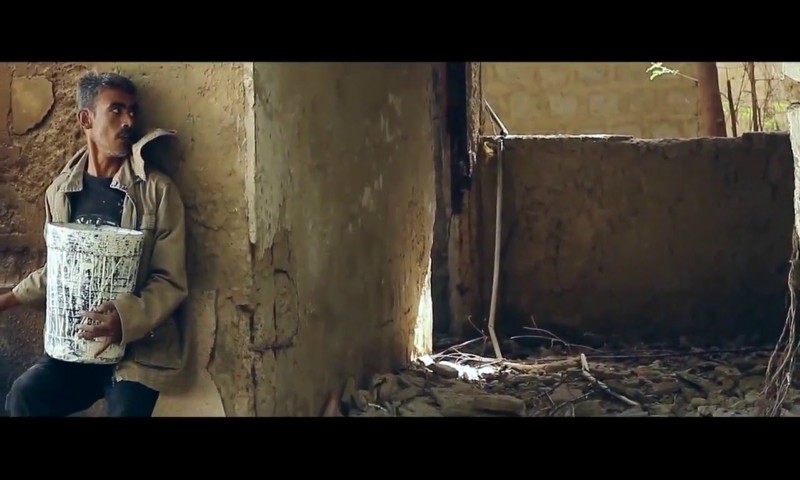 Jaawar is a short film written and directed by young filmmaker, Ahsan Shah who never expected it to go this big...

We come across copious short films and documentaries made on the subject of Lyari's dreadful situation, but only few of them make it to something big. After Lyari Notes which was based on the memories of Peshawar attacks and other brutal happenings all over the world, we have Jaawar that solely depicts a man who is traumatized by the ongoin situation of Lyari. For its subjectivity and profound understanding of situation, Jaawar has recently won first prize in the 'International Creativity Awards' in Bahrain, as reported by Daily Dawn.
Read: A bitter-sweet symphony: 'Lyari Notes'
While talking to Daily Dawn, writer and director Ahsan Shah expressed how much he feels surprised on being selected for such a prestigious recognition. He stated that he never expected it to go this big, "but now that it has, it's an ecstatic moment for us and the whole of Lyari," the director said.
Jaawar has been shot in Lyari's most sensitive areas where the film team was not allowed to shoot. On this Shah said:
"In some parts the gang war is still active while in other places the paramilitary personnel abuse us and don't let us film."
Read: 'The Pakistan Four' wins at The Indiana Short Film Festival
He further told that the situation in Lyari is very unpredictable. It is as unpredictable as Karachi's weather. His team faced several problems while filming the Jaawar, however, after making a number of short films under his film company 'Nosach', these young talented souls plunged into the space with enthusiasm and with a hope of getting done with the project no matter what the hurdles they had on their way. Ahsan Shah expressed his concern on Lyari by saying:
"Generally Lyari doesn't get much coverage and when it does, it's mostly not for good reasons. We solemnly believe if the story is good it gets heard, despite the shortcomings in filming. This is how we won the international award in Bahrain."