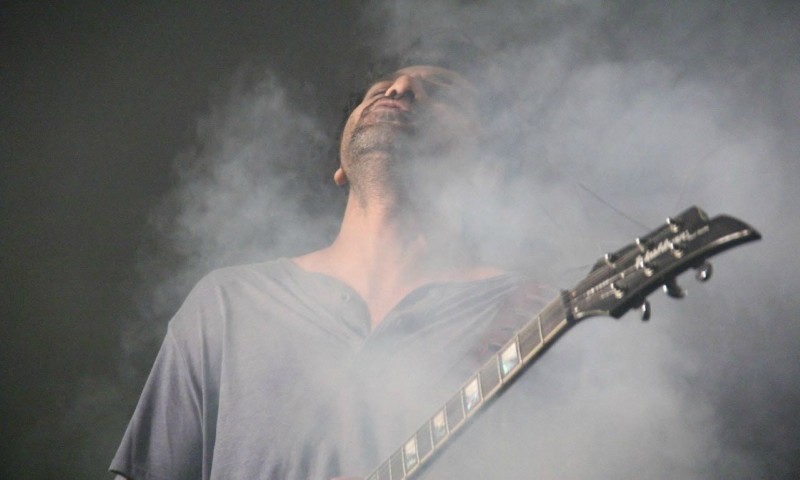 Shuja Hyder, the wirter and singer, manages to make 'Aksbandh' look more appealing

From the time when we saw Aksbandh's trailer; we have been wondering what the actual film has in store for us. Aksbandh's OST by Shuja Hyder provides a peak into exactly that.
Read: Danial Afzal Khan on his upcoming movie 'Aksbandh'
Apart from singing the OST Shuja Hyder has also written the lyrics of the OST, with outstanding DoP (Director of Photography) by Khalid Moeed. The song has been directed by Imran Taighoon Shah who deserves all the praise for incorporating movie stills quite intelligently in the song.
The song begins with Shuja Hyder singing in shadows, and as his brooding voice spreads its magic; Aksbandh's stills flash all over the screen creating the right atmosphere. Also, the lyrics make the OST worth listening to.
"Bhool jao gay tum, woh baten meri.
Dar-badar hueen, woh yaaden meri."
The song is catchy and has a mysterious feel to it, thanks to the visuals. We see a group of friends having a good time, but then we see them busy in their own lives. It seems like an incident has drifted them apart.
Read: Shehzeen Rahat discusses 'Aksbandh' and other big plans
Aksbandh is going to be in cinemas from 20th May, 2016, so go grab your tickets if you're a fan of horror films.