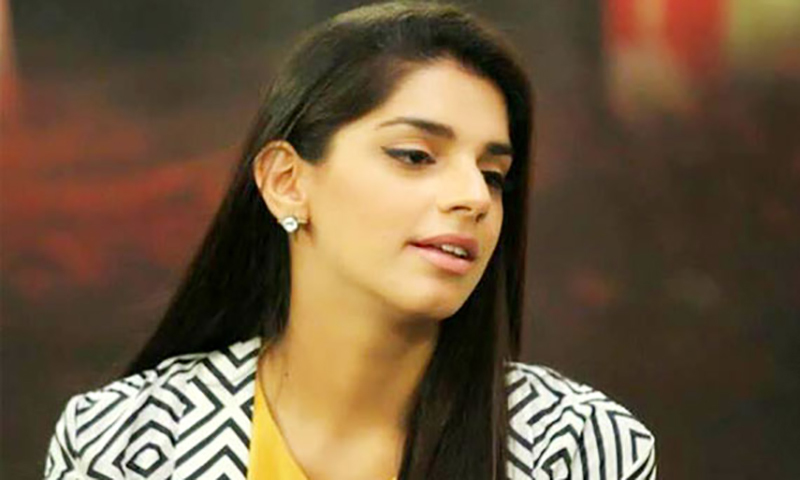 He has been silently following her...on Twitter of course and Saeed just noticed it

Who is he?
He is Karan Johar! I'm sure the man needs no introduction so I won't give any, but wait till I tell you what happened between him and our very own Sanam Saeed. It looks like Umera Ahmed's character Kashaf (from Zindagi Gulzar Hai), not only impressed us and the Zee Zindagi-watching Indian audience, but also Bollywood bigwigs like Johar.
Read: HIP Rapid Fire Round: Sixty Seconds with Sanam Saeed
Or shall I say Zee Zindagi's audience also consists of Bollywood's famous actors (Vidya Balan, Javed Jaffri, Karan Wahi, Gauhar Khan) and directors (Kunal Kohli, Karan Johar) apart from aunties and hormonal teenagers.
Read: I wasn't offered 'Raees,' I auditioned for it with other films : Sanam Saeed
Here is what transpired between Saeed and Johar.
Read: Vidya Balan swoons over Pakistani dramas
It is heartening to see famous Bollywood celebrities praising our actors for many reasons. Praise, in any from or for whatever reason, boosts our morale as a nation. But more importantly, this suggests that they (actors and directors) are taking our industry seriously. It will consequently help our actors gain experience in the undeniably bigger industry (Bollywood) and this will only help our industry grow.