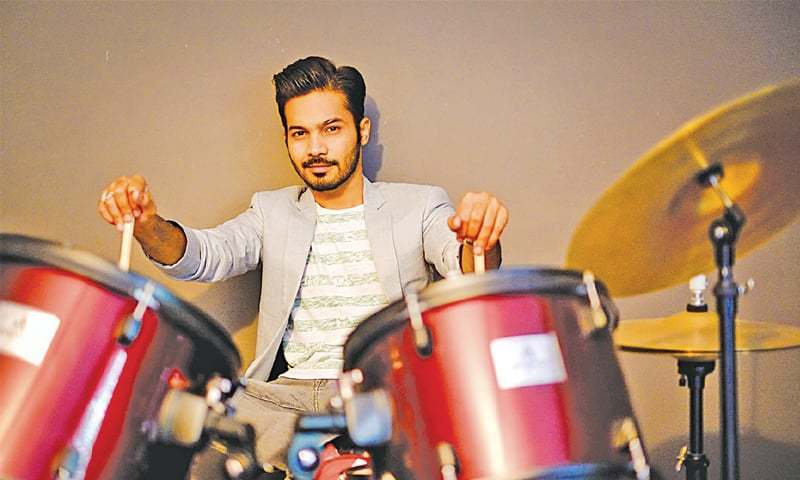 "The best day of my life was when I got an award for Moor in ARY Film Awards '16," says Ayaz Samoo.

After getting his talent recognized in the ARY Film Awards for Moor and a power pack performance in Mission O21, Ayaz Samoo is all geared up for his next Pakistani movie, Aksbandh, which is going to release in two days time on 20th May, 2016.
Read: Ayaz Samoo to play college boy in 'Mein Haari'
HIP had a tete a tete with this multidimensional artist and got to know about his deepest darkest secrets like his favourite cuisine, color, and so on.
What's your favorite color?
All shades of blue and black.
Were you an only child?
Yes.
Where did you grow up?
Karachi.
What's the one word you use the most?
Yaar.
The song that's stuck in your head nowadays?
Animal by Maroon V.
A night owl or a morning person?
Night owl usually, but a morning person for Aksbandh these days.
Favorite cuisine?
I eat anything.
Any pet peeves?
I am chiefly annoyed by fake people.
Three major turn ons?
Intelligence
Good voice
Eyes
Three major turn offs?
Showing off
Lies
Fake
Last place you went out for a meal?
Highway Cuisine
What car you drive?
Honda Civic
Instagram or Snapchat?
Instagram.
Facebook or Twitter?
Facebook
Coffee or tea?
Tea
What's your favorite movie?
Inglorious Bastards
iPhone or Android?
iPhone
Best gift you've ever received?
A Daniel Wellington watch.
Favorite travel companion?
Sohail Haider
What country do you wish to visit?
USA
If you had one superpower, what would it be?
I would like to become invisible.
Read: 'It was risky to invest on Pakistan's first found footage film' : Ayaz Samoo
Your biggest inspiration?
Moin Akhtar.
Hard work or luck?
A bit of both.
What was the best day of your life?
The best day of my life was when I got an award for Moor in ARY Film Awards '16.
Craziest fan story?
I met a fan once and she asked me if I could give her a hug. I did that and then she also asked me if she could take me home. It was crazy...
What's the one thing you can't live without?
My mother.
Most prized possession
My home.
Ideal day?
A day I can play cricket.