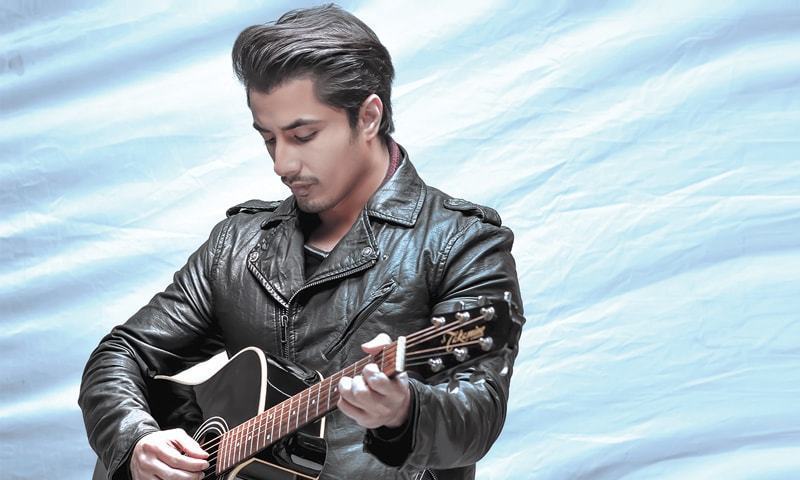 Gauri Shinde's film isn't your usual love story, especially since it involves four (five to be precise) men

Pakistan's talented export to India, Ali Zafar, has been on hiatus if we speak of cinema. While we were told, he is working on his own film, Deosai, we're hearing news that he is currently in India wrapping up the shoot for Gauri Shinde's next.
Gauri Shinde's upcoming film, tentatively titled Walk And Talk, stars Shah Rukh Khan, Alia Bhatt, and four men. Yes, four men who play Bhatt's love interest and Khan plays the psychiatrist; the man who helps Alia Bhatt find the 'perfect one'.
Read: Ali Zafar undergoes strenuous martial arts training for 'Deosai'
By now you might've guessed that Ali Zafar is one of those four men who come in Bhatt's life. The other three are Aditya Roy Kapur, Kunal Kapoor, and Angad Bedi. Reports suggest that the film's last leg kicked off on May 14 with the younger lot (Alia Bhatt, Ali Zafar, Aditya Roy Kapoor, Kunal Kapoor and Angad Bedi) as Khan was done shooting for his role earlier on.
Read: Ali Zafar to romance Alia Bhatt in Gauri Shinde's next
Coming back to Ali Zafar, he recently told The Express Tribune that Deosai's is progressing at a snail's pace because it is an elaborate project and needs a lot of technical support.
"You see, Deosai is a very ambitious project. And the sort of technical expertise and equipment you need to film such a movie is not yet available in the country right now. Plus filming at the high altitudes of Deosai is also going to be a major issue."
Read: Ali Zafar discusses social work and future projects
The actor will also a make a major announcement soon which involves him doing a Pakistani film. This will mark Zafar's debut in the Pakistani film industry. And he is working on his fourth music album as well so exiting times ahead for Ali Zafar fans.
Read: We finally know what Ali Zafar is doing in 'Tere Bin Ladin: Dead or Alive'