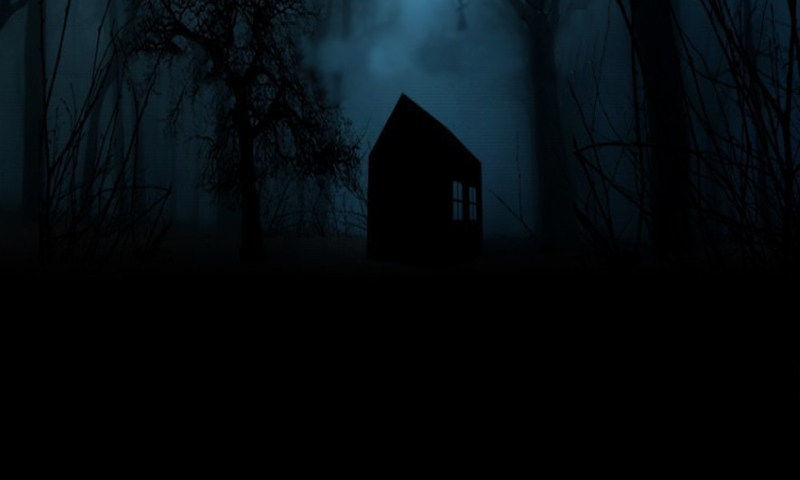 The film is a much-welcome departure from loosely-knit masala potboilers.

In terms of aesthetics and fixating audience's attention, horror remains one of the hardest genres of film to tackle. It can either frighten one to the bone or end up being an unintentional laugh riot; there is no in between. Also, be it the Hitchcockian anecdotes or the new era of gore-filled plots, a horror narrative more than often targets a niche market. Hence, one wonders if such films can be successful in Pakistan? The answer comes in shape of Aksbandh – the latest film in this year's line-up to hit the screens across Pakistan. It has been dubbed as Pakistan's first 'found-footage' horror film.
Starring Ayaz Samoo, who is also the co-writer of the film, as Sunny, Danial Afzal Khan as Ayaan, Saud Imtiaz as Shehzad, Shehzeen Rahat as Sadia, Bilal Yousufzai as Raheel, and Mahrukh Rizvi as Aaliya, Aksbandh is another addition to the concept of ensemble casts in Pakistan where acting prowess takes the wheel.
Read: 6 things that make 'Aksbandh' a must-watch
The film, which premiered last night at Nueplex in Karachi at a star-studded event, revolves around six friends who journey through the backwaters and forested river jungles of Sindh to make a film only to find themselves stuck in a paranormal situation akin to what they had actually come to shoot. The story is then narrated by the 'found-footage' that once and for all reveals the harrowing details of their purported demise.
With some 'edge-of-the-seat' thrills and bone-chilling scenes, Aksbandh introduces a welcome concept of horror films in Pakistan, which have a comparatively shorter runtime, but a gripping effect that other recently released films severely lacked. Such was the level of savagery depicted in the film, that the hall remained enshrouded in pin-drop silence throughout the entire duration of the film.
Read: Danial Afzal Khan on his upcoming movie 'Aksbandh'
The film, however, does come across as a bit of a mix between The Blair Witch Project and the Paranormal Activity series, even though the filmmaker and the cast have denied drawing any sort of inspiration from them. Having said that, the film definitely does retain its own individuality with a plotline that remains ethnically and socially local including elements like voodoo and Mazar-inspired heretics, leaving one in shudders.
Still, some scenes seemed as if they were literally handpicked from popular Hollywood horror movies! We'll let that go for once because imitation is after all the best form of flattery, right?
Read: Shehzeen Rahat discusses 'Aksbandh' and other big plans
Apart from the narrative, what keeps the film afloat, in an era where Pakistani films remain frightfully tangled between their own concepts of art and masala films, is the acting prowess shown. Be it the slightly desi double-entendres by Ayaz Samoo and its laughter ensuing power, or the convincing, terrifying performances of the rest; the cast remained at par, which goes to show that a film doesn't necessarily need big names to keep it interesting.
Read: HIP gets rapid with Aksbandh's leading lady, Shehzeen Rahat
In what remained an overall success in regards to storyline, acting, locations, and filmmaking aesthetics; Aksbandh is one film that the ever-growing Pakistani film industry desperately needed. It also remains an ode to the fact that the producers and filmmakers are listening to the woes of the audience and thus providing new options and genres for moviegoers to thoroughly enjoy. If you're a fan of horror movies or looking for that extra buzz you've been longing for from local cinema, look no further because Aksbandh is a thriller that promises to keep you on the edge of your seat throughout and to scare you to the extent that once back home, you are bound to re-check it for any paranormal activity.