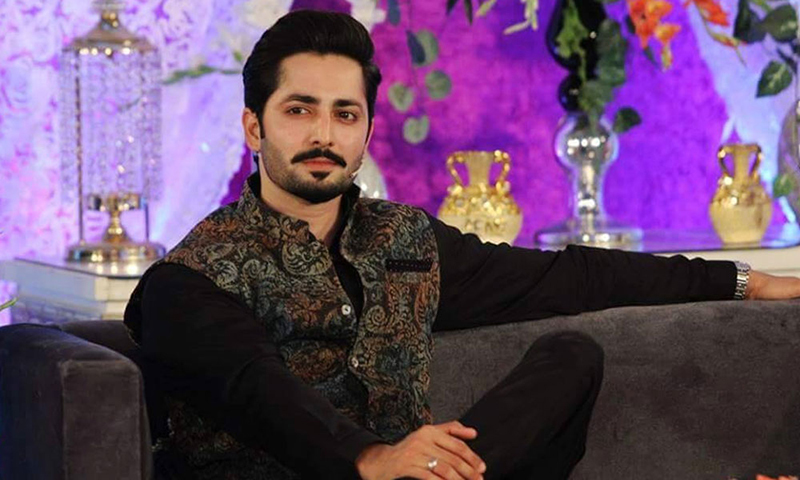 Labelled "Pakistan's biggest film yet", Pervez Malik Films' debut production has had to say goodbye to its male lead right at the start of its shoot. And unfortunately things haven't ended on a positive note. It seems that the makers of the film, which was initially meant to star Danish Taimoor opposite Sonya Hussyn, were unhappy with the actor's attitude and, hence, decided to let go of him.
"He left me with no other choice. I don't want to go into details as obviously then he would come up with his not-so-correct version and then it's going to be his word against mine. It's just that if I wanted to cast Shahrukh Khan, I would sign Shahrukh Khan and not him," producer Irfan Malik told HIP in a telephonic conversation.
Read: HIP Exclusive: Guess what Sonya Hussyn is doing up north?
While Malik refrained from revealing much about what exactly went wrong, he stated that the sudden turn of events isn't going to have an adverse effect on the project; if at all, it has saved them from more trouble down the road.
"There was hardly any work done. Reshoot will not take more than a day but it has surely saved me from something that would have been a producer's nightmare," Malik added. "It's just that we need to be more professional as an industry. We are just losing out on ethics and the respect associated with filmmaking and that's got to change. I will make sure both are practiced, at least on my set."
On the other hand, the Jalaibee actor asserted that it was his decision to leave the project because things were getting too messy.
"I left that movie myself because there were just so many issues," he shared with HIP. "Not one, single problem but about 2222 of them."
Read: No more dramas for Danish Taimoor; wants to focus on films
Starry tantrums and bad blood between producers and artists are more than common, but make for some unwanted hiccups in an already excruciating process of filmmaking. For now, one will have to wait and watch who is going to replace Taimoor in this intense action romance that also stars veteran actor Nadeem Baig in an important role as well as Mariam Ansari and Irum Mazhar.
The film, which is being directed by veteran film director Pervez Malik's son Imran Malik, will be distributed by ARY Films. It features music by Sahir Ali Bagga, with tracks from Rahat Fateh Ali Khan, Qurratulain Baloch, and Shafqat Amanat Ali Khan. The cinematography of the film is in the hands of Australian cinematographer Ben Jasper of Bang Bang fame.
Read: Danish Taimoor & Maya Ali to share the screen for the first time!