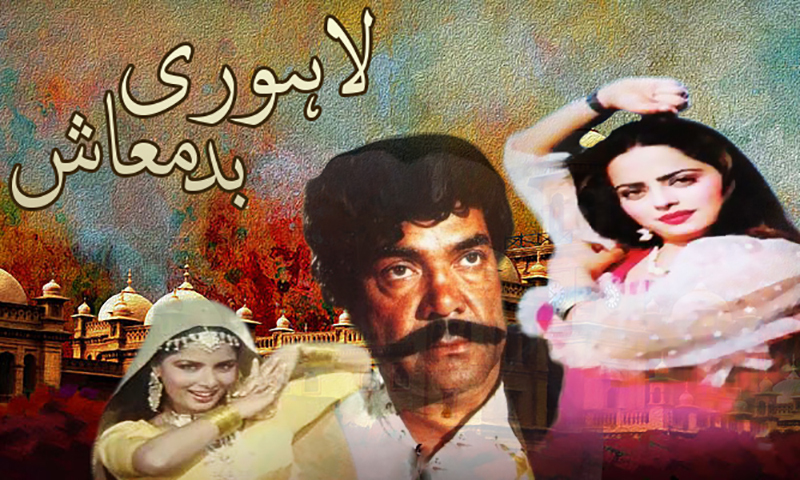 The Sultan Rahi-starrer has been screened after 25 years to mark the death anniversary of its producer

The past two years have witnessed a considerable growth in Pakistani cinema with great work being produced by ambitious young filmmakers - for example, Moor, Manto and JPNA. This has only encouraged people to invest more in filmmaking and create more screen space. That said, while it's heartening to see Pakistani cinema rise from the ashes; old movies from the '80s and the early '90s have their own charm that is almost unbeatable.
So when Lahoris found out about a screening of their favorite star, late Sultan Rahi's film, Lahori Badmash, at the Metropole Cinema after 25 years; it was obvious that they were quite excited.
Read: Fawad Khan and Hamza Ali Abbasi come together for 'Maula Jutt'
The film that features Sultan Rahi and Gori dancing on Madame Noor Jahan's famous songs, penned by Khawaja Pervaiz, was re-released this Friday to mark the 21st death anniversary of the film's producer Agha Hussaini. The screening was a nice gesture by his son Imran Hussaini for the people of Lahore.
After its release in the 1991, Lahori Badmash paved way for a new style of production that many Punjabi film-makers tried to adapt later. Directed by Shahid Rana and written by Nasir Adeeb (of Maula Jutt fame), the film was about class conflicts and tribal enmities prevalent in Punjabi culture. It also starred Babra Sharif, Nadira and Javed Sheikh.
Read: Gohar Rasheed signs Bilal Lashari's remake of 'Maula Jatt'
Ejaz Kamran, the chairperson of Pakistan Film Distributors Association, told The Express Tribune that it was a good idea to re-release the film as it would introduce the new generation to the kind of Punjabi films that were being made and were ruling theaters at the time.
Earlier, Karachiites were also treated with a screening of Waheed Murad's Armaan at Mohatta Palace Museum.