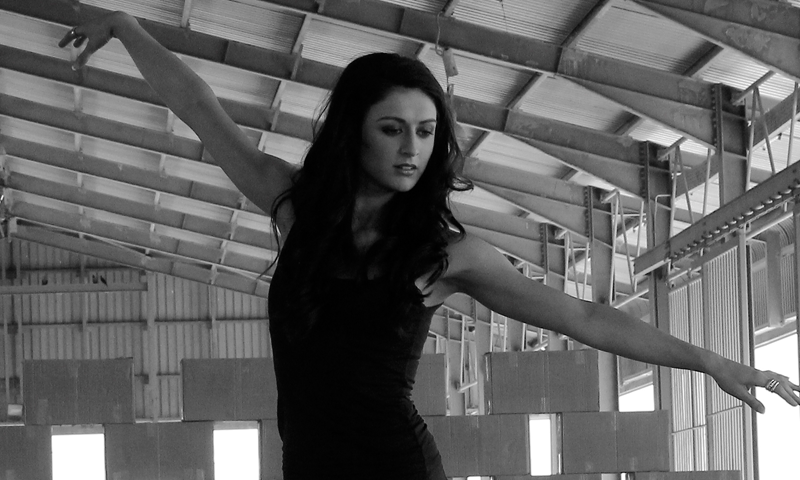 The film was in making since 2012, but now the director feels the audience is ready for a film like 'Dance Kahani'

"When life puts you down, get up and dance"
This is the theme of the Pakistan's first ever film based on dance and dance only. The film went on floor in 2012 and we saw its first look in 2014. The trailers came out last year, but the release date was in doldrums. The makers re-released the poster of Dance Kahani recently which shows a very graceful Madeleine Hanna in a ballet pose.
While the poster looks graceful, two questions come to the forefront:
1) When will the film release?
2)What's taking the makers this long to release the film?
Read: Dance Kahani's 'Thoughts of You' is super romantic
HIP got in touch with the director of the film, Omar Hassan, and he confirmed that the film will release on 5th August.
Read: Dance Kahani's 'Thoughts of You' is super romantic
When we asked what was the reason behind the delay, he said that earlier (in 2014) he didn't feel the audience was mature enough for a film like Dance Kahani. The official trailer isn't out yet, but first looks of the main leads were released last year.
Read: Omer Hassan's 'Dance Kahani' sounds promising
Dance Kahani revolves around a British girl, Nuzhat aka Nizzy (played by Madeleine), who ends up in Pakistan due to personal reasons and thinks this is the end of her dream of becoming a ballerina. Dance Kahani is the story of how she survives in a culture she knows nothing of and her encounter with Shobby and Tipu - who too love to dance and do free runners (a dance form). It seems like this movie will stand apart from the rom-coms and tragedies we see often.
Read: Meet Nizzy, 'Dance Kahani's' female lead
Apart from Hanna, the film features Alamdar Khan as Shobby. Alamdar Khan is a Pakistani-English song writer and singer and he'll not only cat in the film , but will also sing two songs- one being the official soundtrack of the film.
Vernin Ochong - a photographer, model and a performing artist - will essay the role of Tipu - the male lead - who has amazing parkour skills. It is the art of moving along a route, typically in a city, trying to get around or through various obstacles in the quickest and most efficient manner possible, as by jumping, climbing, or running.on the streets of Karachi.
Read: The 'other' side of Pakistani cinema
If you've watched the Step-up series a multiple times then you may want to make sure you're free on the eve of 5th of August.