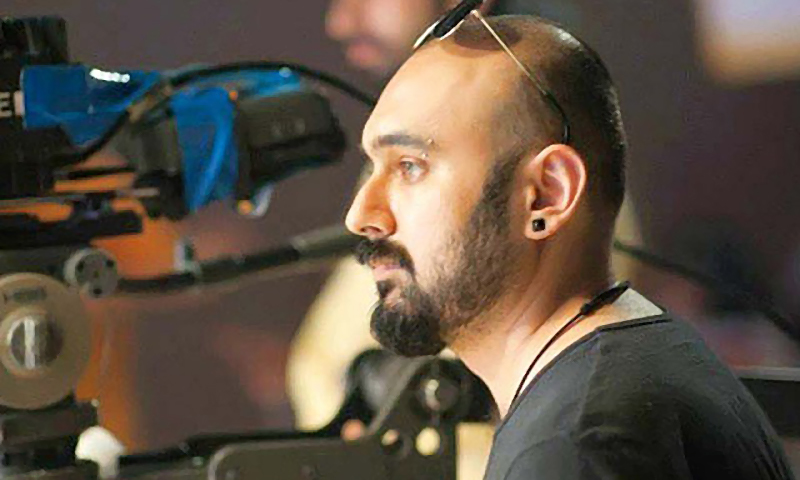 The story for the next film is ready, screenplay needs to be finalised and then we'll begin casting: Yasir Jaswal

Do you remember the crime thriller Jalaibee? The man behind the action-packed saga - starring Danish Taimoor, Ali Safina, Uzair Jaswal and Wiqar Ali Khan - is all set to direct another film. Yasir Jaswal promises that his upcoming film will neither be a romance nor a comedy; it'll be something different like his previous film.
HIP contacted the young director to discuss his upcoming project because we've had enough of mediocre Pakistani cinema and would really appreciate if someone revolutionizes it a bit. And Jaswal seems like a man who can do just that.
Read: Box Office: 'Jalaibee' collects over Rs 4 crores in 5 days
Where does the project stand at the moment?
The story is ready and we are currently working on the script. We haven't locked any dates, actors or crew as yet. We are talking to experts for production locally and internationally for some parts of the film.
Who's looking after the production and where will the film be shot?
The film will be shot in and outside Pakistan.
As far as the production is concerned, my personal production house Jaswal Films will be looking after it with our partners, Redrum Films, who are a London-based production house and were the executive producers for Jalaibee as well.
Since Jalaibee was your first film and while it did considerable business at the box office, it did have its shortcomings, so what do you plan to do differently this time around?
There are a million things we would do differently this time around. We will not only build on our weaknesses but also improve our strengths.
Read: Ali Safina: The sweet journey to Jalaibee
How did Jalaibee help you as a filmmaker?
It gave me the much-needed experience. Jalaibee was a learning experience and prior to that we didn't have any films under our belt. Moreover, there were only a handful of films in production in Pakistan at the time, so we couldn't really borrow much film experience from others.
---
Yasir Jaswal plans to finalise the cast, film's title, and script soon and we plan to bring you the news piping hot, so watch this space. Till then, all we do is send positive vibes towards our cinema industry and hope to see a few hits in the near future.