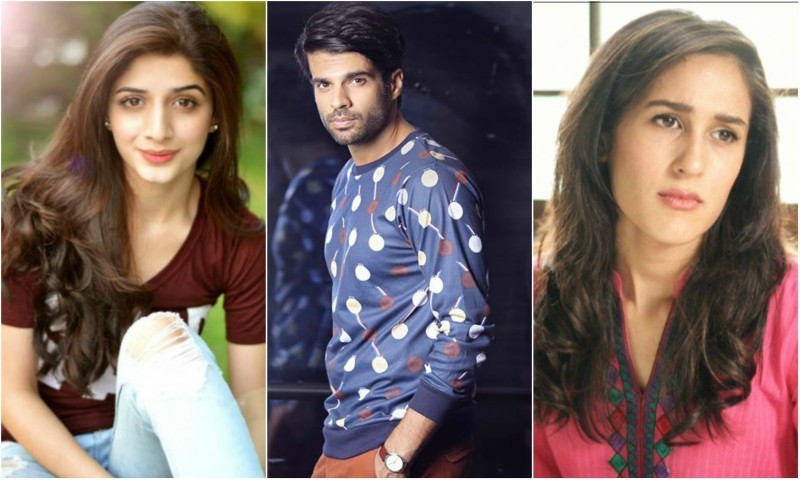 "I instantly liked my character, and can relate to it on numerous levels," says Malik.

After debuting opposite Mahira Khan in Mohammed Ehteshamuddin's Sadqay Tumhare, the model-turned-host-turned-filmmaker-turned-actor, Adnan Malik is back, after a gap of two whole years, with another drama serial. And this time he has two hotties by his side and he plays a role close to his real self as compared to the intense, slightly desi Khelu he essayed in Sadqay Tumharay.
You must be dying to know who the two leading ladies are and since we don't want you to die on us, let us tell you that it's none other than Sanam Teri Kasam star, Mawra Hocane, and journalist-turned-actress, Mira Sethi.
This will be Hocane's first project on home soil after her Bollywood debut so we're excited to see if the experience reflects in her performance on the small screen. Sethi, it seems like, has decided to take a break from family dramas and do something young and hip.
Gypsy (yes, that's the name of the drama serial), with its young and refreshing cast, is being directed by Siraj-Ul-Haq of Bunty I Love You fame and produced by 'Momina Duraid Productions'. The romantic drama promises to bring something new to the table. It might be a love triangle or it might not be one; we're definitely intrigued to know what Malik, Hocane, and Sethi have in store for us!
Also Read: Adnan Malik on his latest short film for Cornetto and love
Adnan Malik tells HIP how he landed the role and what prompted him to make a comeback on television, after nearly two years.
"I really enjoy acting and for the last six months or so I was thinking of getting back to it and challenge myself in front of the camera again, Malik shared. "I have a good relationship with 'MD Productions' [Momina Duraid Productions], and they are aware that I always want to be part of quality projects with strong characters and Gypsy just sort of had the right vibe about it."
Also Read: 20 reasons Mawra Hocane is a modern style icon
Malik further shared that Sikander (his character's name in Gypsy) is polar opposite to the macho man he played in his debut serial and he said yes, because he wanted to show his diversity as an actor.
"I instantly liked my character, Sikander, who is an aspiring photographer, and I can relate to him on numerous levels. He's got this rustic, outdoorsy vibe and a boyish charm. I've had a lot of fun diving into and creating his character. And lastly, it's a fun team to work with."
He then went on to reveal that he is a fan of both, Mawra Hocane and Mira Sethi.
"I'm a fan of both my leading ladies, Mawra Hocane and Mira Sethi. Apart from them, Siraj-Ul-Haq is a very unique director to work with. So let's see, fingers crossed."
Also Read: Tête-à-tête with Mira Sethi on 'Khushboo Ka Safar'
The shoot is currently underway and the serial is expected to air on Hum TV later this year. Gypsy, with its catchy title, young and good looking cast, and a director like Siraj-Ul-Haq at the helm of affairs, sounds promising and we can't wait for its first look!