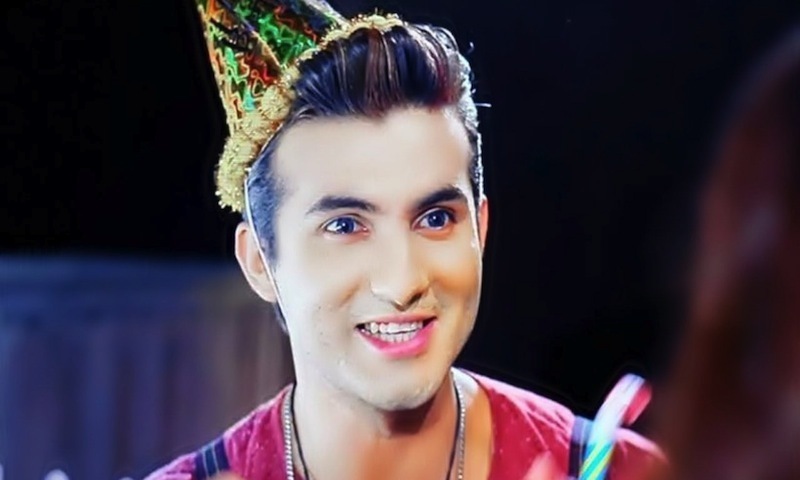 Deewana, one of HUM TV's latest TV shows, has left the audience utterly unimpressed. While the soundtrack (sung by Farid Ayaz and Abu Mohammad) and promos seemed rather promising at first, the impression certainly did not last very long once the first couple of episodes were aired.
The storyline is about two brothers Sultan and Tabrez – both have two children each, and they've gotten them engaged to each other. Haris (Junaid Akhtar) and Mehr Sultana (Iqra Aziz) love each other while the other pair, Rabiya (who is Haris' sister) and Shayan (Mehr Sultana's brother) are forced into marriage without consent. What results from this forced marriage is beyond one's imagination – Rabiya ends up shooting Shayan and then kills herself as well!
Read: If 'Deewana's' OST doesn't spellbind you, we don't know what will
Mehr Sultana and her mother Shama (Saba Hameed) find the corpses and out of shock, Mehr picks up the gun – this moment changes her life forever. She is blamed for Rabiya's murder and this results in her engagement with Haris being called off. Despite telling him numerous times that she had nothing to do with the murder, Haris is unable to forgive her and pursues a legal case against her as a result of constant pressure from his parents. Post investigation, Mehr is proven innocent but Haris' parents still seek revenge and soon devise a new plan: they ask for Mehr's hand back in marriage. This is the new twist. Haris is told to abandon Mehr on the wedding night. Devastated upon waking up, Mehr runs out on the street in her wedding attire in search of her husband. Drenched in water because of heavy rain, she stumbles upon Falak aka Adam (Shehroz Sabzwari).
From this point on, one manages to wake up from the induced slumber as Falak is a breath of fresh air; his character is calm, charming and happy. Mehr eventually faints succumbing to life's sudden, harrowing changes, and this is when one gets to see what Falak is all about. He takes her back to his home – and that is not your average home. He and his mother Husnara (Hina Bayat Khan) are magicians, and Falak is actually 500 years old! His mother reminds him that they are not to interact with humans and that he should immediately take her back to her own kind – this is a clear indication that they are a different breed.
Read: Shehroz Sabzwari and Syra Yousuf come together for 'Pasheman'
Falak is immediately drawn to human life – he is often seen dropping by Mehr's place unannounced. He is seen walking through doors and making objects magically appear and disappear. He also proves to be of great help to Mehr, who is clearly going through a lot – her father (who can't speak) also leaves the house after being heavily insulted by his wife Shama. One can't really blame the woman for her behaviour – she has lost a son, her daughter's marriage turned out to be a nightmare and her husband cannot speak. Falak helps bring Mehr's father back home and this rekindles Mehr's hopes. She is now looking forward to Haris' return.
Haris, on the other hand, feels miserable for what he's done to Mehr and hates himself for it. He can only return to Mehr if he is able to gather the courage to stand up against his parents; eight episodes have passed by, but we don't see it happening. Alyy Khan makes his appearance this week as Agha – a powerful being from Falak's world. Agha is in love with Husnara and forces her to accept his love for her if she wishes for Falak's safety. Not one to bow down to pressure, she refuses his proposal. Right before Agha's men come down to capture Falak, she decides to leave and go somewhere safe.
Read: Shehroz Sabzwari's upcoming serial 'Deewana' looks promising
Shama, on the other hand, is under great financial pressure and decides to put a portion of her house on rent. Seeking opportunity, Amtul (Haris' mother) sends Shabnam (Haris' aunt) to spy on Mehr and find out everything she is up to. Falak decides to rent the place himself and agrees to pay double of what Shabnam is willing to pay. Who will be Mehr's new tenant – Shabnam or Falak? We will have to wait till next week to find out…
All in all, this project could've been amazing for it sure does bring something new to the table, blending fantasy with real life. However, it suffers from a weak script. The only saving grace is Shehroz Sabzwari – his presence is refreshing and that's the only thing that has got us going back for more. The serial airs on HUM TV on Wednesdays and Thursdays at 9:10pm.