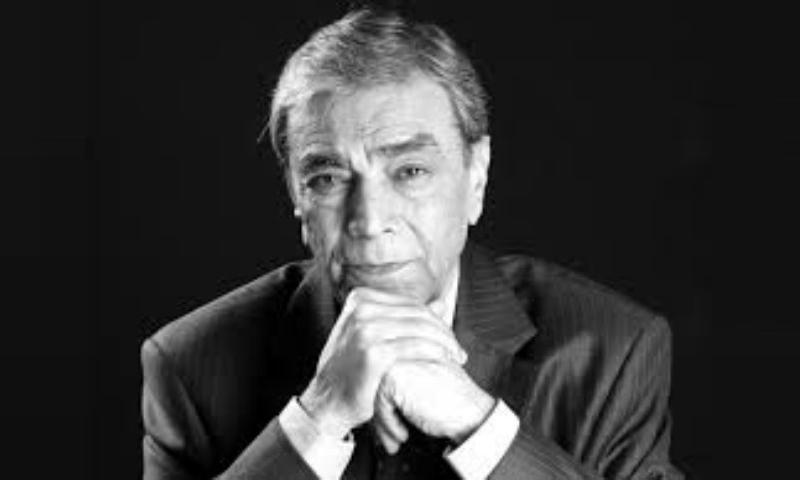 The performing arts/theatre is like watching live television – there's no margin for error and thus, entertainment buffs love the thrill! The Karachi Arts Council has announced a theatre festival to take place right after Eidul Fitr between July 16 and 31, and the line-up is soon to be unveiled. We've heard that Zia Mohyeddin, one of Pakistan's most respected stage artists, has been approached to direct his play Khawabon Ke Musafir.
The Arts Council's General Secretary, Ahmed Shah told The Express Tribune that if everything goes according to plan, then Mohyeddin will be participating in the event.
"He is going to direct Khawabon Ke Musafir, one of his older productions, originally penned by Intizar Hussain. The performance is also meant to serve as tribute to the iconic writer who passed away earlier this year."
The 82-year-old stage veteran's love for theatre and entertainment is still quite evident; he's probably more active than all the newbies! He occasionally hosts several TV shows and is also involved in narrating abstract short films and commercials.
Apart from Mohyeddin, other noted playwrights such as Anwar Maqsood and Napa faculty members Khalid Ahmed and Zain Ahmed have also been approached. Maqsood has directed a number of plays at the Arts Council namely 14 August, Siachen and Half Plate. Ahmed Shah also made it clear that the three playwrights will not be representing Napa but will be directing plays for the drama festival in their own individual capacity.
The objective of the festival is to showcase promising work which can be enjoyed by all.