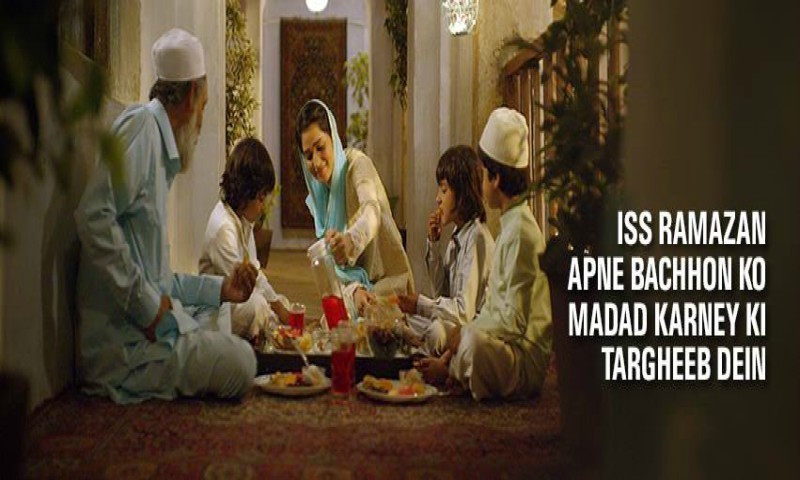 The advertisement has quickly become a viral sensation.

Amidst a plethora of advertisements that rely on Bollywood-inspired dances, flashy costumes and celebrity faces for selling the product, there are only a handful that dare to do something different and hence remain etched in our minds. Amongst them is the new Surf Excel TVC that comes as a breath of fresh air; a much-needed relief from run-of-the-mill, pointless commercials that crowd our TV screens. Created in the same vein as last year's Shan Foods ad, the Surf Excel TVC uses daily life and relatable moments to tug at our heartstrings and making even some of the uptight souls amongst us go 'awww'.
Read: Wasim Akram and Lionel Messi come together for Lays
Last year saw, Shan Food plays with the human psyche and emotions and subsequently turning into a viral phenomenon, and this year it's Surf Excel that has hopped into the same boat by inculcating moral values through the most innocent depiction of helping those in need.
The advertisement opens with a woman and his small kid, getting ready to go out and play with his friends. The kid, ecstatic and reveling in the festivities of the Holy month, meets his friends who praise his new kurta. While in the busy market place, the kids see an old vendor struggling to pull out his food cart, which gets stuck on the edge of a broken pathway. The kids run towards him for help but with little strength in their arms, they decide to collect the samosas in the little potli they make out of their kurtas and start selling them in the market. In the background, the jingle Madad ki Ibadat reinforces ad's purpose of never hesitating in lending a helping hand.
This advertisement has an endearing concept that builds on the essence of Ramazan, that is based around giving and helping others as an act of faith. It reminds one that Ramazan is not just a month of fasting, prayer and elaborate food spreads but it is also the month of extending gestures, celebrating and promoting humanity and putting others before ourselves. Perhaps that's why, in times of worldwide social distress, the ad has been embraced wholeheartedly by not just people here but also those across the border.