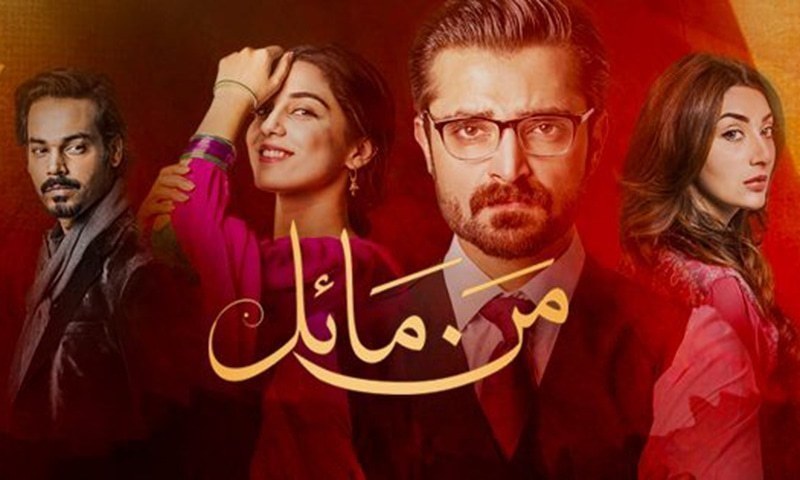 The TV serial is only feeding into stereotypes regarding divorcees.

Last week, Mikaeel threw Mannu out for his own selfish reasons while she secretly took refuge in Salauddin's house, with the helpful actions of Jameel. In yesterday's episode, things went awry as Mikaeel divorces Mannu.
This week, it seemed Mann Mayal was truly out to demean divorced women. In a society where people have just recently become more accepting towards divorce, Mann Mayal truly relapses them back to the olden times and the stigmas attached to it with its representation. Plus, all the over acting just got a tad too much!
Much like the countless dramas currently airing on Pakistani television, Mann Mayal has become another show that portrays that an emotionally abusive and exploitive marriage is much better than getting divorced. Mannu crying her eyes out because apparently, all good is gone from her life seemed the centre-of-attention this time around. And of course, her father is having a heart attack because 'beti ka baap hona masley se kum thori hai.'
Apart from that, Jeena is wailing too because if Mannu's back in the picture, she's definitely the center of Salauddin's attention. Talk about a sob-fest we really wanted to get out of!
The apparent portrayal of divorce shown narrates that it's clearly the worst that can happen to a woman, and if it happens, then her family's 'reputation' is destroyed. Ruining your life and living with a selfish maniac is much better than living with your parents as a 'talaaq-shuda aurat', right guys? Mann Mayal believes so.
On the other hand, Jeena lies about the fact that she screamed at Mannu and is begging Saluaddin not to leave her. Obsessed much?
Further in the drama, Mannu blames Saluaddin for all the problems in her life and it's quite clear that she's not over him. She is bothered by the fact that he chooses to 'move on' with his life but she is also bothered by the fact that he still cares for her. She really can't make up her mind.
READ: Mannu falls for Sallu in 'Mann Mayal's' latest promo
With this week's Mann Mayal episode, it seemed the show truly sent a terrible and degrading message to all women, clearly showing them that marriage is the most important thing in the world and divorce would mean losing all purpose in life. Of course,if you are freed from a loveless and abusive relationship, then you should cry hysterically just like Mannu because what is a woman whose husband left her? Sarcasm intended.