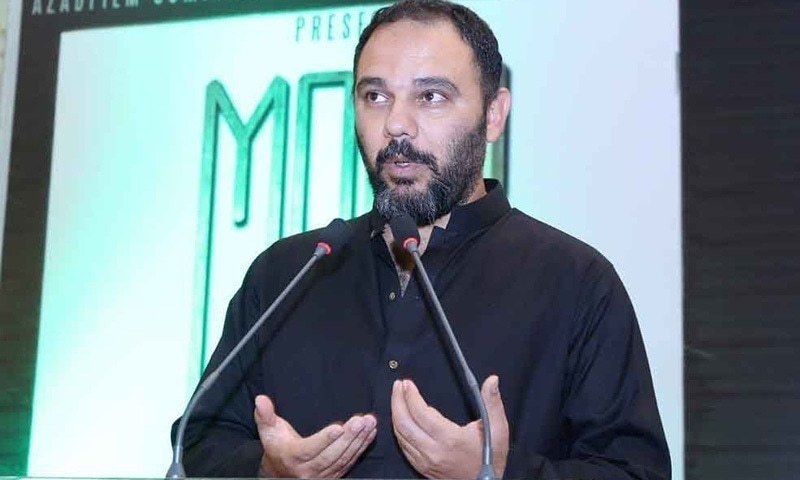 The director's decision comes after dismal time slots were allotted to his previous films in cinemas.

To the ordinary moviegoer, films remain a healthy respite through which they can express their emotions, ranging from laughter to tears. However, for a filmmaker it often ends in the latter thanks to the confusing dynamics the Pakistani film industry seems enshrouded in, nowadays. From unexpected hits to unprecedented tanks at the box office, a nonplused situation for filmmakers seems to be on the rise.
In latest news, it's Jami Mahmood who is irked by the situation and because of which he has decided to keep his upcoming film 'Downward Dog' on hold. The decision has come after the director faced rather adequate box-office collections for his films, 021 and Moor in comparison to other films that were coined masala such as Jawani Phir Nahi Ani.
While the teaser for the film was released almost three years ago, its future has remained a mystery since.
However, in a conversation with HIP, Mahmood confirmed that the film is not on hold yet.
"It is not on hold fully. We are editing it and seeing if parallel cinema is going to get a chance in cinema or not," the director said.
READ: Jami Mahmood talks about films, ad making, and more
Seemingly annoyed by the rather incongruous timings given to his previous films at various cinemas, the director deems it as a major reason for his decision.
"11am shows on a weekday is a confirmed death certificate for a parallel film. If cinemas can't give time and space to non-comedy, non-item number films, then they don't deserve a film like Downward Dog," he added.
Downward Dog, which had already been praised for its selection of a film-noir theme, revolves around a writer gone greedy with a novel and narrates the story when all hell breaks loose.
READ: Jami is back with the 'Shell Rimula' TVC
While Jami may release Downward Dog in the future, its current status seems to be mired in controversy. Perhaps, we can expect it to hit the marks of parallel cinema as Manto did thanks to its ensemble cast or become another lost cult-classic in the plethora of commercial films.