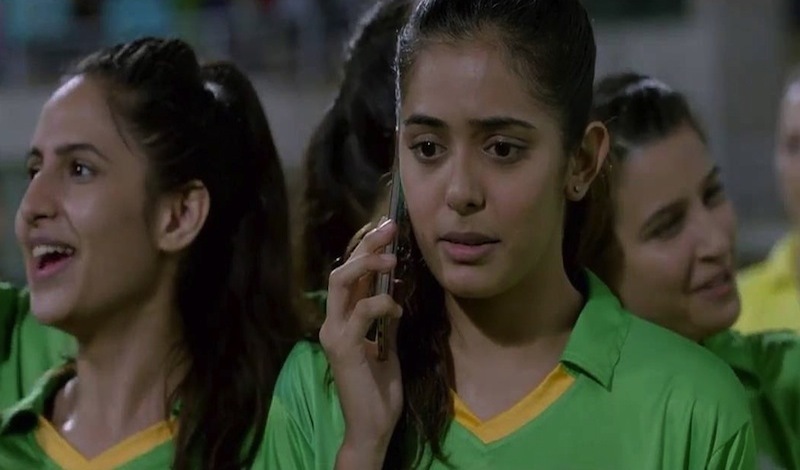 The new ad goes beyond just selling the product and focuses on bringing a change.

While most brands have hopped on to the spiritual bandwagon by airing Ramazan-specific commercials, one particular brand has taken a completely different approach, taking viewers on an emotional roller coaster ride while highlighting the reality of an ambitious woman's struggle in our culture. The brand is Qmobile.
Qmobile has recently launched their new logo alongside a very a brand new Ramazan campaign with the tagline 'New age, New conversations'. With a commercial that revolves around a conflicting relationship between a father and daughter as a background to women empowerment themed narrative, Qmobile gives us something to think about by infiltrating us with emotions of all kinds.
In the commercial, a young Girl named Sara Iqbal, who is passionate about playing cricket, is selected to audition for the Pakistani cricket team. However, her stern father disapproves of it because he believes that girls should not play. With support from her mother, Sara leaves for the boot camp and is selected for the national cricket team.
Her mother is overjoyed when Sara is selected for the team but her father isn't quite satisfied of the decision. Soon, however, the father starts softening as people around him congratulate him over his daughter's achievement and tell him how proud they all are of her.
Read: Kareena Kapoor's QMobile TVC is (not) just perfect
In the next scene, Sara is seen playing against Australia and leading the team to an international win. Just then, she gets a call from her father who admits he is very proud of her. That very moment is when your heart melts and as a viewer you are left in a flurry of uncontrollable emotions.
Unlike its previous ads where one usually sees a big shot celebrity posing alongside the new mobile, this ad is more than just a sales pitch for a mobile; it's a social message. With the title 'New age, New conversations', Qmobile makes the effort of challenging gender stereotypes and putting all notions relating to a woman's role in society to rest. We need more of such ads - ones that not only lure customers into buying their product but also aim to bring a difference in society, challenge mindsets and encourage thought.