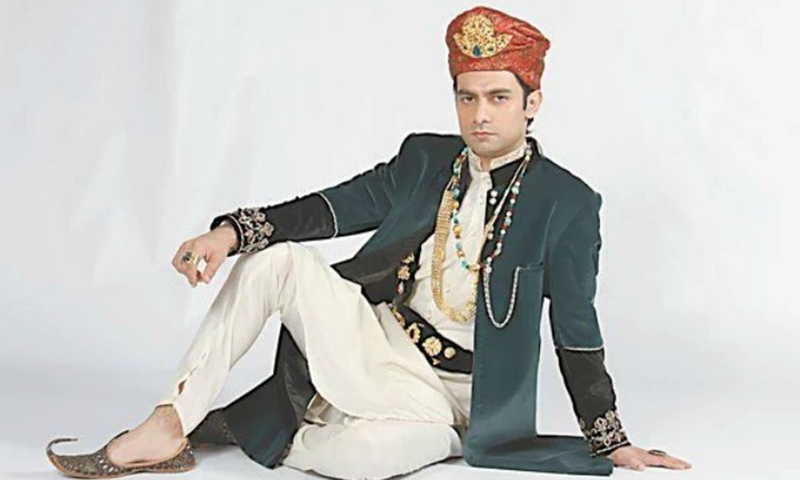 "An empty theater is a source of inspiration for me," says Umer Naru who has recently entered 'Mor Mahal'
Do you remember the annoying Mehtaab in Pyare Afzal or the honorable brother-in-law in Durr-e-Shehwar? Today we're going to make you meet the man behind these memorable characters, Umer Naru. It turns out, Naru is a man of many talents. He, besides being an amazing actor, is a song writer and a singer as well. After polishing his craft in theater, Naru decided to try his luck in television.
The young actor could've gone all out and signed up projects left, right and centre, but he had faith in his potential, hence, he decided to wait for a project which would do justice to his talent.
Read: Weirdest thing I have ever done, says Sania Saeed on 'Mor Mahal'
As they say, good things come to those who wait; Umer Naru has bagged the role of Prince Taimoor Jahan - the only son of Farrukhzaad and Nawab Jahan Asif - in the epic tale, Mor Mahal. Naru made his grand entrance on Sunday, so HIP decided to get candid with the talented actor and threw a few rapid questions his way.
What is your favorite color?
Blue! No black! No it's purple! No maroon! I don't know, you guys decide.
Where did you grow up?
I grew up in the beautiful city of Lahore.
A song which is stuck in your head these days?
It has to be Lilac Wine.
Are you a night owl or a morning person?
I am definitely a night owl.
Read: Team 'Mor Mahal' speaks to HIP!
What is your favorite meal?
The one which is hard earned.
Which was the last book you read?
It was 'A Thousand Splendid Suns by Khaled Hosseini'.
Three things which you hate.
Hatred, arrogance and "The Government".
What is your favorite city?
It has to be London. But I have a feeling that might change once I travel and explore other places.
What inspires you?
An empty theater.
What are your future plans?
To act more and hopefully do a film but nothing is finalized as yet.
---
Let's see if the new entrant manages to pique the audience's interest in Geo TV's Mor Mahal.
Read: Episode 1 of 'Mor Mahal' is visually stunning and upbeat