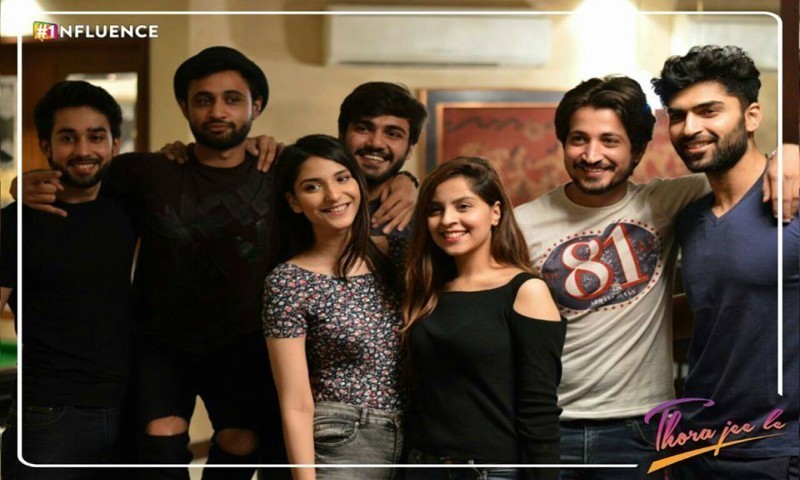 While a bit of mystery surrounding a project is advantageous because it creates an air of anticipation around it, but mystery shouldn't border towards boring because that can cause disinterest amongst the audience. The first look, of any film, should force the audience to make a number of wild guesses and discuss it at length with their friends.
Mahtab Akbar Rashdi's production, Thora Jee Le's, first look was revealed earlier and all it shows is a savvy side pose of Rizwan Ali Jaffri pondering over life (probably) plastered across a starry sky. The title suggests that Jaffri, who essays the role of Kaizaad, is probably pondering over life problems.
The model turned actor earlier told HIP that the film will revolve around seven friends and their journey of finding meaning in life. Jaffri plays the male lead and portrays the character of humble, but rich guy who is unsatisfied with life.
Read: Rizwan Ali Jaffri set to make his debut with Thora Jee Le
The film is being directed by a Rafay Rashdi who'll make his directorial debut with this film and according to Rizwan, Rashdi has a great vision and the audience will enjoy his style of filmmaking. Rashdi is son of established television personality, politician, and an educationist, Mehtab Akbar Rashdi
In short, if we ask ourselves if the first look persuades us to look forward to the film then the answer would be a prompt denial. Here's to hoping that makers are a bit innovative with their next poster.