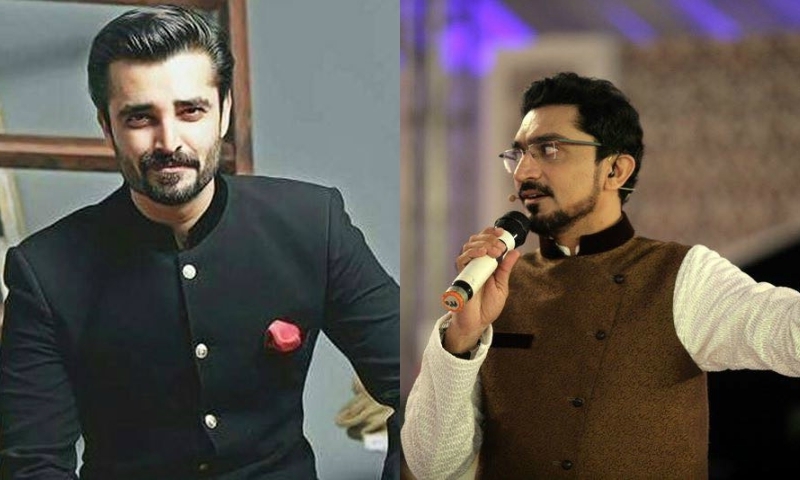 Orders by the regulatory authority states the two TV channels need to apologise for their Ramazan transmissions.

With a constant eye on every single Ramazan transmission, PEMRA (Pakistan Electronic Media Regulatory Authority) is in total boss mode these days. The regulatory body has made one thing very clear – transgress our rules and get ready to be banned.
Hamza Ali Abbasi and Shabbir Abu Talib were two hosts who were banned off television recently. But word around town is that PEMRA has had a sudden change of heart – it's been said if both hosts make a public apology for their actions, they may resume their transmissions on Aaj TV and TV One, respectively.
Regarding the ban that was imposed on Friday, PEMRA released a circular which stated:
"An immediate ban has been imposed on TV One's programme Ishq-e-Ramazan (hosted by Shabbir Abu Talib) and Aaj News programme Ramazan Hamara Iman (hosted by Hamza Ali Abbasi)."
READ: PEMRA bans Hamza Ali Abbasi & Shabir Abu Talib
PEMRA issued a statement along with a photo of the '33rd CoC meeting' on social media which announced the long-awaited result that would lift the ban off Abbasi and Talib as well as cleric Kokab Noorani. Interestingly, none of the accused has issued a statement regarding PEMRA's latest action.
Starting with Abbasi's question regarding the persecution of Ahmedis on his Ramazan transmission, it soon turned into a bigger deal when cleric Noorani went on to announce 'dire consequences' against the star openly on live television.
READ: Hamza Ali Abbasi responds to backlash he faced for comment on Ahmadis
Ensuing a long social media battle, situations keep going awry for Abbasi and his supporters. However, no one knows if Abbasi will take note of PEMRA's orders and do the needful, or if he will turn this into one of his Facebook rants. Only time will tell!