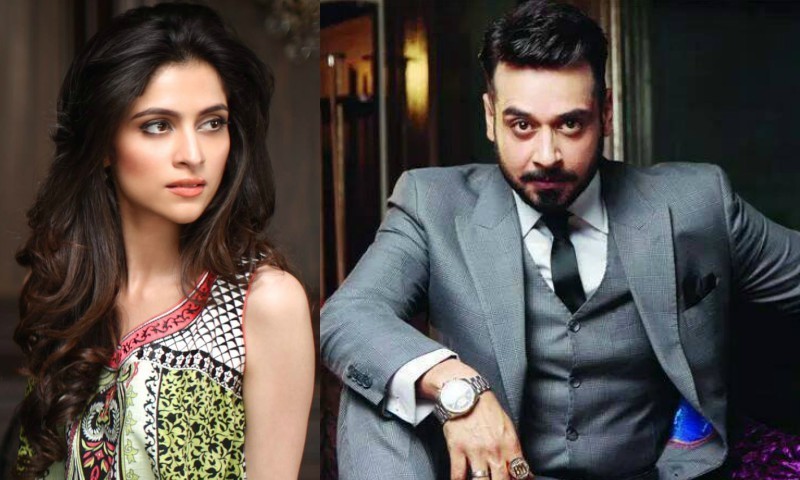 Famous writer, Faiza Iftikhar, is known for creating strong female leads; be it in Bilqees Kaur, Roag, Akabri Asghari, Aunn Zara, or recently in Dil Lagi. Her dramas are a welcome relief from the weeping women and depressing story lines.
"Yes, it's a rule," admitted Faiza Iftikhar with a laugh when we asked her if it was an unspoken rule for her to give us strong women like Anmol in Dil Lagi, Sitara in Mein Sitara, Bilquis Kaur, Zara in Aun Zara, and the list goes on.
"I actually cannot write characters which I cannot relate with," the celebrated writer added.
The good news is that the writer has two projects - Gypsy and Aap Ke Liye - in the pipeline and today we're going to talk about latter.
Aap Ke Liye, which is being produced by Big Bang Productions and directed by Badar Mehmood, will air on ARY Digital after Eid. The drama serial revolves around two character that are totally opposite from each other.
One one side we have Faysal Qureshi as Shaheer who is a serious and mature business man while on the other side there is Arij Fatyma as Washma - a lively, vibrant young girl.
Shaheer may initially come across as a way too disciplined and dry person, but in actuality he is a kind and soft spoken person. Washma, on the other hand, doesn't believe in following schedules, is lazy, and takes life very easy. Basically, both the characters are poles apart. Despite the differences, both of them help each other become a better person.
A twist in the tale, however, is that Washma, although young and inexperienced, is wiser and doesn't trust people easily while Shaheer, who is older and more experienced, falls in trap easily.
Apart from Qureshi and Arij Fatyma, the serial includes Samina Peerzada, Salma Hasan, Waseem Abbas and Saife Hassan in important roles. The show is all set to air after Eid-ul-Fitr on ARY Digitial.
Faiza Iftikhar is one of the very few writers who make sure there is an important social message in every script they write. Let's see what Aap Ke Liye has in store for us, but for the time being let's have a look at the teaser: