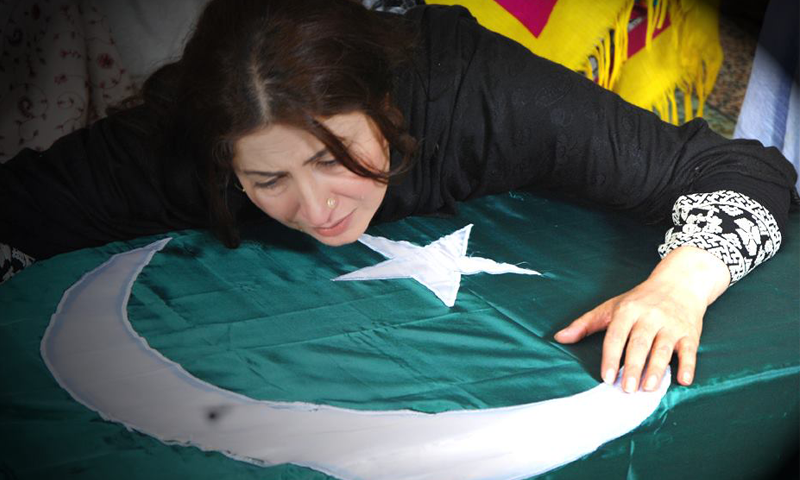 Shahzad Rafique's directorial venture, Salute, which pays tribute to the young martyr, Aitzaz Hasan, will release on August 5, 2016.
The film's official Facebook page announced the date earlier today. Salute revolves around the true story of Aitzaz Hasan and pays homage to the affectees of the ongoing war against terror. Aitzaz Hassan, a ninth grader residing in Khyber Pakhtunkhwa, lost his life while trying to stop a suicide bomber from entering his school which had 2000 students.
Read: Shoot of Atizaz Hasan's biopic 'Salute' reaches its final leg
Veteran film maker, Shahzad Rafique, decided to pay tribute to the martyr through a feature film. Earlier, he admitted that it was emotionally draining to make a biographical film on a young martyr.
"Making a biographical film for the first time and that too on Aitzaz Hasan, was an emotionally draining experience. We had the responsibility of showing this journey its truest form and telling the world how our children are part of sacrifice for global peace."
The director also shared that he couldn't shoot in tribal areas because of threats, hence, he chose Azad Kashmir as the venue.
Salute, which stars Ajab Gul and Saima in the lead roles, was near completion in December and the team was headed to Dubai to shoot the last few scenes. Later in January, the makers announced that the film will release on March 23rd, 2016, but some how that didn't happen.
Read: Shehzad Rafique's 'Salute' to release on 23rd March worldwide
Let's hope the film now does release on August 5, 2016, and if it sticks to schedule then its release will clash with Dance Kahaani.