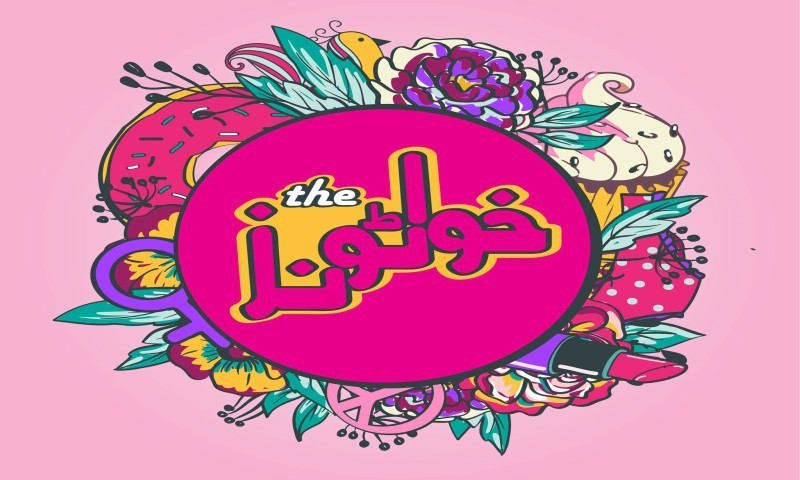 HIP talks to Faiza Saleem behind The Khawatoons, which brings Pakistan its first ever women improv show.

In a world where men dominate almost everything related to comedy and mischief, did you ever imagine a bunch of girls performing in a comedy improv show? That too, to a standing ovation time and again? If not, then meet The Khawatoons, who will leave you in splits with their boundless hilarity and an extraordinary comic capacity!
After getting a phenomenal response at her last show aptly-titled, The Auratnaak Show, Faiza Saleem is back but this time, with an energized group of ten ladies under the title of The Khawatoons which is Pakistan's first all girls improv comedy show going to be held in Karachi on 23rd July, 2016 at Thotspot.
Read: The Auratnaak Show: Of fun, laughter and rishta aunties
Faiza Saleem, who stole the show in her last stand-up comedy The Auratnaak Show, and made people go crazy after her witty take on some of the topics like fat-shaming, misogyny and feminism, talked exclusively to HIP and discussed the ideology behind The Khawatoons amongst other things.
HIP: Tell us about your idea behind forming an all-women-comedy troupe? Does it have a certain motto of changing the mindset of people who think that women can't be funny?
Faiza Saleem: "I have always felt that women are under represented in the field of comedy and are usually the butt of endless sexist jokes. Comedy in our part of the world is so male dominated that most women do not even consider it as a career option. Also, due to social constraints they are held back to a great extent.
I started pursuing comedy full time a while ago and till date I'm the only female to have done so with the exception of veterans like Bushra Ansari and a couple of others. I believe that this does not have to be the case and I hope to inspire more women to come forward and seriously take up comedy in all forms. That is why I came up with The Khawatoons- an all girls comedy troupe who will be performing live on all available platforms and beyond.
The Khawatoons will be a means to change how our society perceives women and all that they can achieve in more ways than one. We are much more than what we appear to be and we are definitely more than just a bunch of girls doing comedy. We are a movement."
HIP: Tell us about The Khawatoons. What topics will you be covering this time?**
Faiza Saleem: "The Khawatoons have primarily been trained to do improv which is a relatively unknown form of comedy in Pakistan. However,my aim is for us to run different women centric campaigns in the future as well as to do stand-up and other kinds of theater. Our first show on 23rd July does not have a particular theme but after our launch we will cover specific social issues (in some shows) that women have to deal with."
HIP: Tell us about your last Auratnaak Show at T2F. What kind of responses did you get?**
Faiza Saleem: "The response we got from Auratnaak was overwhelming. The audience was extremely supportive and encouraging, despite the fact that it was the first time most of the performers were doing stand-up. So many people had to be turned back that we will have to do a repeat performance soon, just for them.
Moreover, the media coverage was also done in a very positive light but now I feel that that the bar has been set very high and must be maintained (at least) if not raised. I spoke about fat-shaming which is an uncomfortable subject to talk about yet the audience was in fits of laughter. But when I concluded my set on a serious note, people were equally understanding and the standing ovation almost had me in tears. The Auratnaak experience was really one of a kind."
Read: LOL Waalay brings Pakistan's first ever online comedy show
Other than Saleem, The Khawatoons troupe comprises of Amafah Mubashir, Rabiya Hamid, Natalia Gul Jilani, Sana Ahmed Khan, Sadia Khatri, Jaweria Khan, Nimra Nabeel, Laraib Asdaf and Saman Javed as their PR Manager. However, the launch event of The Khawatoons will feature five of them incorporating: Amafah Mubashir, Rabiya Hamid, Faiza Saleem herself, Natalia Gul Jilani and Sana Ahmed Khan as the show's performers.
So if a day spent full of laughter, tongue-in-cheek comments, and humour is what you need, get ready and grab your tickets to have a wonderful comical experience with these amazing ladies who are guaranteed to leave you in stitches!