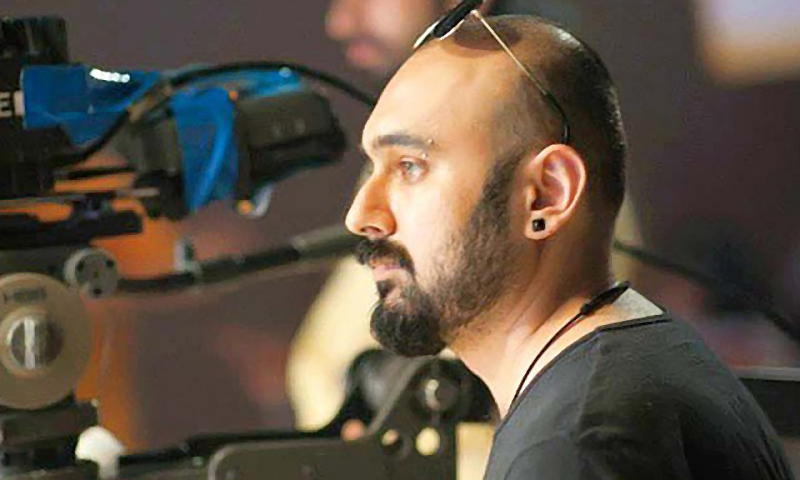 "I can assure you one thing that it will not be called a samosa or a pakora," Jaswal said in an interview with BBC Urdu

If there is one trio in the Pakistani media industry who has left no stones unturned in getting their talent recognised, it's the Jaswal brothers. Be it music, acting or directing these brothers have it all in excess. After all, who can ignore Umair as the Nawab in Mor Mahal, Uzair with his upcoming debut album, or the eldest Yasir, with his 2015 directorial debut film Jalaibee?
Once again, it's Yasir who has news for all of us, and we can't be more excited. Talking to Fifi Haroon in an interview to the BBC Urdu radio service, the director announced his upcoming film, amongst other discussions such as whether there's a chance that he will cast his brothers in the film, what he believes are 'Pakistani ideals of cinema', or even what kind of Jalaibee he likes!
Jaswal, who believes his directorial debut Jalaibee was a one-of-its-kind film because of its 'crime-caper' genre, expects his next venture to be more of a thriller.
"We have almost heard every story, so obviously the story may be already heard of. But, I can assure you one thing, it [his upcoming film] isn't going to be called Samosa or Pakora", joked the musician turned director.
"It's an action-thriller this time and the story has been finalized, but we're still working on the script," added the director about his untitled project.
READ: There are a million things I'd do differently: Yasir Jaswal
Jaswal, who believes that his films are a hit in his eyes if it can even connect to one audience member, has already started with the pre-production work for his venture which has most of its production scheduled in Pakistan. However, it seems shooting action-sequences in Pakistan seems to be one of his biggest problems.
"It is based in Pakistan, but some sequences will be shot internationally, because it's very difficult to shoot action sequences here. We tried bringing teams from abroad and shoot here for Jalaibee, but that cannot happen," he said.
Yasir also revealed that the film might face some issues due to the uncertainty of the security situation in Pakistan.
Yasir explained, "A lot of people are scared to come here because they believe that Pakistan is not safe. But, it's not like that, it's safe, and a lot of successful projects are being made here. It's the belief people abroad have of Pakistan, and we can only change that through our narratives."
Although Jalaibee opened to mixed to negative reviews, Jaswal believes that such films are what make Pakistani cinema different, as he believes we could otherwise just copy Bollywood film and directors such as Karan Johar.
"It's important that we bring something 'Pakistani' to our ideas and films, and that can only be done by not following Karan Johar or copying their films," Jaswal explained.