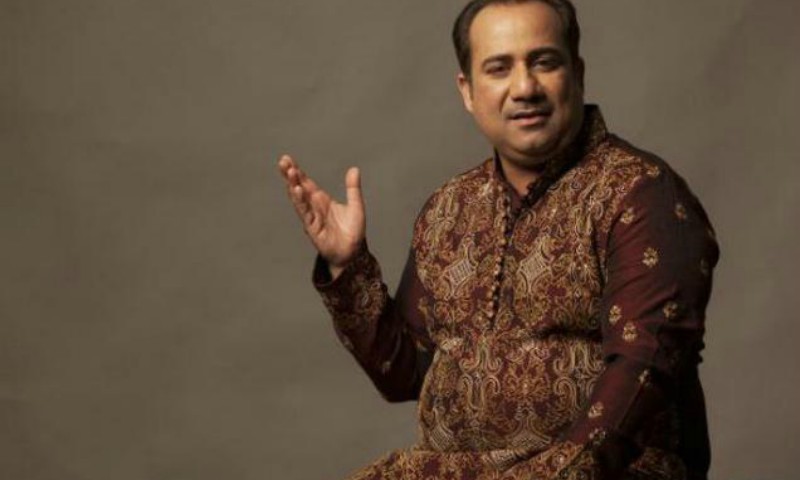 Rahat Fateh Ali Khan seems to have irked the Federal Board of revenue (FBR) yet again as the board issues a notice to him on charges of evading taxes and hiding income in his tax returns for the year of 2013, Dunya News reported.
Rahat is one of Pakistan's most respected and famous artist so his activities are not exactly hidden from the prying eye.The income which he showed in his tax returns do not match up to his actual ones as everyone knows that he has sung numerous songs as a playback singer in Indian movies and the amount of concerts he has done abroad are immense.
The Federal Board of revenues (FBR) notice states that Rahat had earned millions of Rupees by performing in India, United States, and in the UK in 2013, but his income statement doesn't provide all the details leaving a question mark over his tax returns. A letter, inquiring about the income he has earned from his concerts abroad, was sent to the singer earlier asking him to submit his reply by June 22, 2016. Reportedly, Rahat Fateh Ali Khan hasn't submitted his reply yet.
Read: Rahat Fateh Ali Khan sings for 'Sultan' and creates magic
Back in 2011 he was called to Lahore regional tax office after his return from a concert abroad. He was informed by the members of the FBR that despite board's repeated reminders, he had failed to pay his taxes for the last five years.
At that time the singer escaped severe persecution by stating that he was ignorant of the tax laws and promised to file his tax returns on time, but recent events suggest otherwise. The board has not given up on him and has full faith that he will indeed comply with their wishes.
Read: Rahat Fateh Ali Khan and AR Rahman to collaborate in a project?
It is not the first time that Rahat is facing a problem regarding his income, few years back in 2011 he was detained in New Delhi, India by the revenue intelligence officials after he was caught carrying US $1.24 lac in undeclared foreign currency.