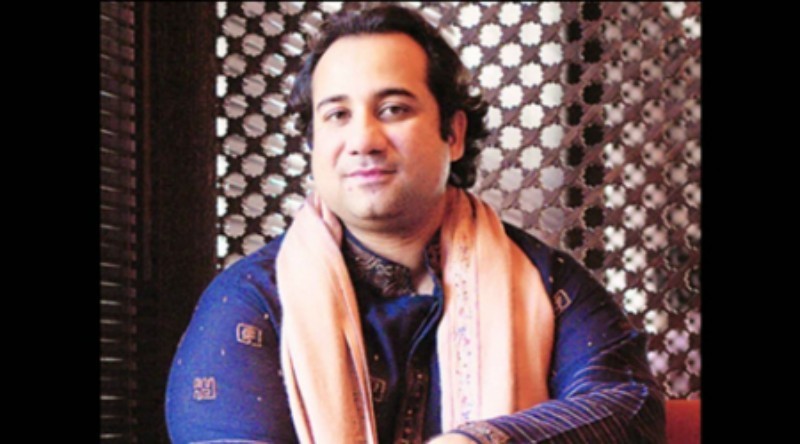 Collaborating with the India's transgender band, Khan sings with 6 pack on their new song, Raula Paye Gaya' for Sultan
Isn't it so pleasing to see our artists being appreciated and promoted so well in India? While Rahat Fateh Ali Khan has enjoyed the limelight in both countries regardless of the animosities in between, it is the singer's collaborations that have left us awe-struck! Be it Khan's decision to collab with music maestro A.R. Rahman or his countless Bollywood hits, we can't get enough. However, it's the latest news which has given us another reason to be proud of the singer.
READ: Rahat Fateh Ali Khan sings for 'Sultan' and creates magic
Collaborating with the first ever transgender band, 6 pack on their new song, 'Raula Paye Gaya' for the film Sultan, the video released recently of which, the outcome seems to be an epitome of brilliance and freshness. With Khan as the lead singer the band compliments his style of singing by providing a beautiful chorus, which makes you enjoy the latest offering.
Consisting of Jagtap and her five band members ,Bhavika, Fida, Chandrika , Asha and Ravina, 6 Pack is a all transgender group who reportedly have been abandoned by their families. They rose to fame when they recorded their first song Hum Hain Happy (a rendition of Pharrell Williams song Happy ), which left the group becoming viral on the internet and receiving an overwhelming response, leading to an overnight success.
The band is fostered by Y-Films, the youth wing of Yash Raj Films. According to Indian media, Y-Films created the band in 2015 as an initiative to bridge the gap further of gender equality in India.
Khan, who recently lent his voice to his version of Jag Ghoomeya, sings this rendition with 6 pack at his very best, showing us that collaborations like these are important as any other between the two countries as they symbolise the unity of the Subcontinent.