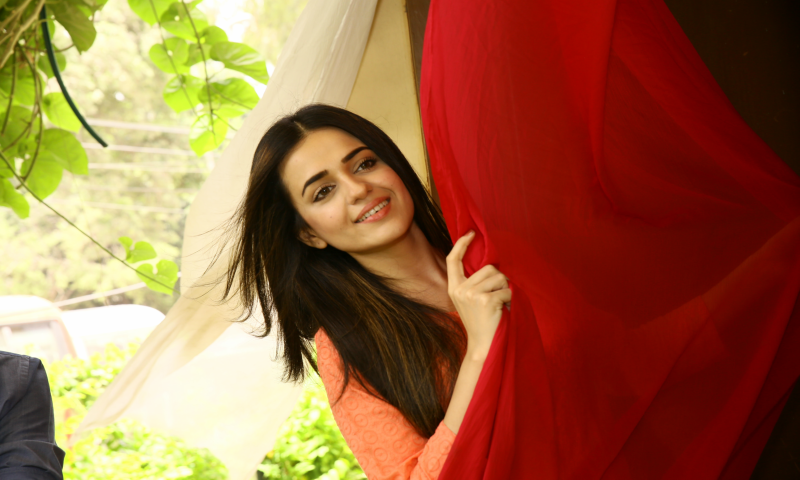 The drama serial stars the Neelum Kinarey pair, Gohar Mumtaz and Sumbul Iqbal

The formidable couple of drama serial Neelum Kinarey, Gohar Mumtaz and Sumbul Iqbal, is back with IDream Entertainment's production, Ghayal.
Ghayal, directed by Furqan T. Siddiqui and written by Shugafta Bhatti, promises to break the rut of happy go lucky romantic drama serials currently running on our screens because while the leading lady (Sumbul Iqbal) is your quintessential heroine, the male protagonist is a psychopath!
Read: iDreams' 'Khali Aasman' is about finding solace in 'unwanted relationships'
HIP spoke to iDreams Entertainment to get to the bottom of this mystery and this is what we got to know.
Ghayal is a family drama with lots of twists and turns. It is a story of a bubbly girl, Tuba (Sumbul Iqbal), who unfortunately lands up with the ruthless psychopath, Adil (Gohar Mumtaz). The drama serial shows Tooba's transformation from a fun-loving, lively girl to a serious, mature woman who is subjected to a lot of torture - mental and physical.
Curious to know how a gentleman like Gohar Mumtaz agreed to play such a dark role, HIP contacted the actor and as expected his transformation from a sweet, meek person (in real life) to a murderous one (on screen), wasn't easy. Let's hear what he has to say about his character.
Apart from Sumbul Iqbal and Gohar Mumtaz, Ghayal stars Asad Siddiqui, Shahzeen Rahat, Kiran Tabeer, Humaira Zaheer, Abid Ali, Talat Hussain, Ismat Iqbal, and Mubasra Khanum. The teasers of Ghayal leave you wanting more and it is apparent that a story has a lot to offer to the viewers. The drama serial will air on ARY Digital soon.