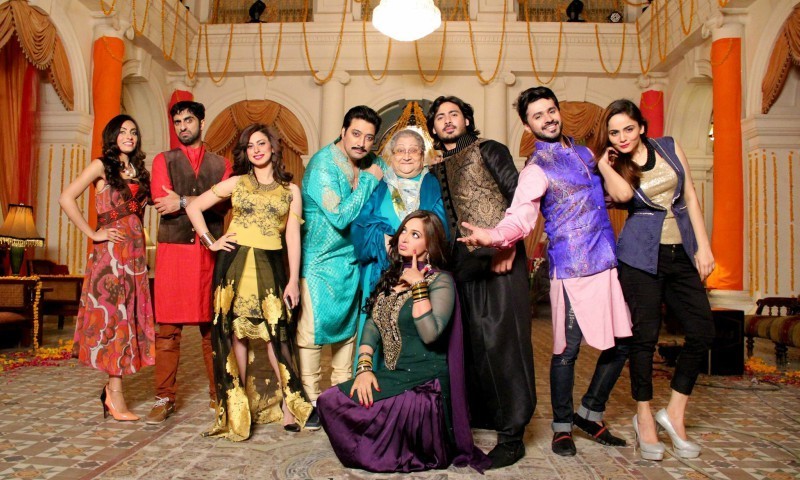 A simple love story, people might enjoy watching, but will they really?

Ishq positive's trailer is finally out amidst excitement and furore, with a good music score, and some scenic locations shot by Noor Bukhari (who also happens to be the director and the lead heroine), it does surprisingly manage to attract you towards it. But, does it really pull off a new narrative or is it just the same old, once again?
READ: Sonu Sood to appear in Ishq Positive, Noor Bukhari tells HIP
The story penned down by Suraj Baba, revolves around Rajjo (Noor Bukhari), who runs away from her wealthy family, starring Saud as her strict father and Durdana Butt as the loving grandmother and the series of unfortunate events which follow. Starring debuting actor Wali Hamid Ali Khan as Wali, he is blamed for Rajjo's escape from her haweli, while he remains clueless of the whole mess about to take place. How they know each other? The trailer forgets to tell you that. Perhaps, the relationship background would have made the story a tad bit more interesting.
Bollywood actor Sonu Sood, also makes his entry in the end of the trailer, which is evident that several twist and turns await in Ishq Positive. We also hope his part in the movie could provide it an interesting element (if any) because we weren't able to!
Another reason why we had such a hard time deciphering the trailer is the question of why the lead pair keeps running all the time especially when in none of the scenes we see any character from the movie or even a mob chasing them? Please explain this to us, if you find out.
However, not all looks bad, the music provided by Kamran Akhtar, Wali Hamid and Sajid Ali does feel like a healthy respite as they sound quite hummable . Apart from the music, even in her two seconds promo, Durdana Butt shined out than the rest and that's what we seem to be excited about.
The movie is being distributed by HUM Films while it has been produced by KSL alongside Shazia Hussain and Kashif Latif. For anyone who can't wait for the film, our two cents are that since it's a simple enough story people might enjoy watching it but we do remain skeptical about Noor's choice of her hero, who might or might not be able to carry the movie on his shoulders. Time will tell!
Till then, we leave you with the trailer for Ishq Positive, which is all to release on July 22nd.