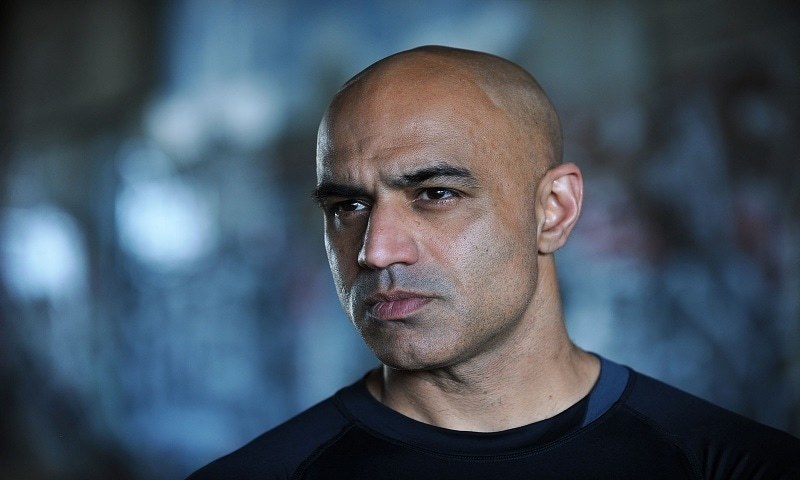 Tahir, who just wrapped up the shoot of the upcoming fifth season of Prison Break will now be seen on Hawaii Five-0
If there is one Pakistani actor who has made more waves in Hollywood and American television combined than on Pakistani soil itself, it's Faran Tahir. Seen in a wide array of shows ranging from Alias and 24 to Grey's Anatomy and Supergirl, it's Tahir's great sense of fluidity into his characters that makes him a wonder to work with. Now for all his fans, we have even bigger news, as the Pakistani-American actor will be starring in the upcoming seventh season of popular award-winning American TV series Hawaii Five-0.
Airing in September this year, the actor will be joining the star cast in scenic Hawaii where the shooting will commence mid-July. However, while not much about his character has been revealed, we hope we get to see Tahir as an essential member of the cast this time around.
READ: Faran Tahir to appear in Prison Break Season 5
Tahir, who just returned after wrapping up the shoot of the upcoming fifth season of Prison Break said,
"The last 3 months have been fun location wise for me as an actor as I have been shooting for upcoming Prison Break in Vancouver and then Morocco and now will be heading out to beautiful Hawaii for the show Hawaii Five-0".
The actor, who made his film debut playing Nathoo in the Disney's 1994 live-action version of Rudyard Kipling's The Jungle Book, has since appeared in such films as Picture Perfect, Anywhere But Here and Charlie Wilson's War. However for most of his fans, his most revered role has been him as Starfleet Captain Richard Robau in the 2009 film Star Trek.
Tahir's latest stint, Hawaii Five-0 is a reboot of the original series, which also aired on CBS back from 1968 to 1980. The series follows to story of Detective Steve McGarrett, a decorated Naval officer-turned-cop, who returns to Oahu to investigate his father's murder and stays after Hawaii's Governor persuades him to head up a new team on his own terms.